In-House Marketing Manager / Assistant Manager WANTED | Grow a Truly Singaporean brand with us!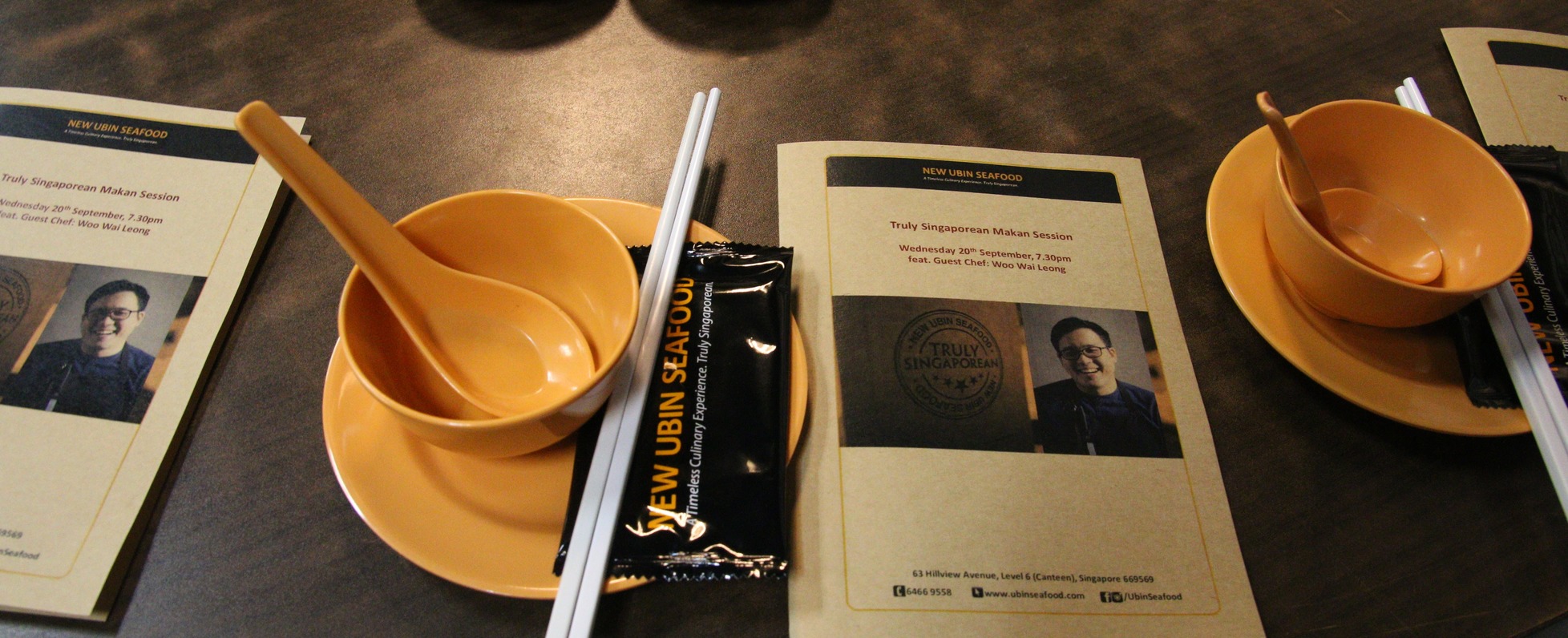 I love to eat, interact and learn about new things - and I've combined that through my working life but taking on various roles within the F&B industry.

My formal education includes a BSC in Business Management & Communication, from local university, UniSIM, and a Diploma in Business Management...
New Ubin Seafood is a Singapore business run by a truly Singaporean family. Operationally helmed in 2007 by Mr Pang Seng Meng and Ms Michelle Nicholas, the family nurtured and grew the eatery from a simple kitchen offering traditional cze char fare to the unique concept many patrons enjoy today.
The starting concept was simple at first blush – what is Singapore food? The answer continues to be an ongoing quest for the family, but at the heart of it – the answer is what Singaporeans like to eat. Guided by their passion for food, they redefined cze char cuisine, and were pioneers in introducingunconventional dishes like the USDA Choice Ribeye Beef Steak with Heart Attack Fried Rice; steak – traditionally enjoyed by a single person – was instead grilled to perfection, rested and then cubed and eaten communally off the chopping board (with chop sticks of course). The excess fat of the beef were trimmed, minced and fried together with rice, with the rendered fat from the grilled steak – resulting in what was nicknamed Heart Attack Fried Rice. It is a guiding principle of New Ubin Seafood to constantly introduce new dishes – and find new ways to innovate, automate and create – so that the business evolves and grows with their customers and the new generations.
In 2011, the cze char eatery was enjoying overwhelming response and attention, which snowballed with the advent of social media and the reviews of established bloggers like I Eat, I Shoot, I Post.
In 2013, the eldest son Alexander Pang and his wife, Joline Lim, took on a more active role in business development, marketing and operations. Working very closely with the founding generation, they focused on branding, outreach and improving operations to cope with the ever increasing volume of customers.
Staying true to the ethos of being Truly Singaporean, we like to organise fun and interesting dining events, participate in pop-ups, and work with other local talents, be it chefs, or talents in other industries.
Despite running a massive 300 seater eatery, the Pang family's ethos applies to all who come through their doors (and even at the point of calling in for reservations) – which is to treat every customer as though they are friends and guests in their own home.
To a large extent this involves actively seeking customers' views on the food, sharing wine and whisky with those who enjoy it and, ultimately, ensuring that dining at New Ubin Seafood is not just a meal, but an experience. As a continuing journey, the family strives to identify and create a "Truly Singaporean" dining experience – offering 'shiok' makan in a casual, comfortable environment that has something to offer to everyone.
The family had always envisioned growing the business and the brand but are ever certain to ensure that the founding principles of quality, innovation and service are never compromised.
With the culmination of culinary success, New Ubin Seafood has enjoyed overwhelming response and demand, having to manage a full-house seating almost every night.
Facebook page fans of the cze char eatery are currently at approximately 26,000 and Instagram followers are just under 2000.
New Ubin Seafood has also been honoured to be awarded the Michelin Bib Gourmand for 3 years running from 2016 -2018. The first full-fledged restaurant was also open early 2018, in the iconic heritage Singapore site, of CHIJMES.

Calling all marketers and brand experts who understand Singapore culture! We are looking for our next In-House Marketing Manager/ Assistant Manager!
We are looking out for the following:
• Must have understanding & experience in traditional and digital marketing;
• Experience / understanding in F&B / hospitality related industry preferred.
• Able to manage in-house marketing events as well as external collaborations
• Able to liaise and manage independent branding / marketing agencies / consultants / designers as well as media / publication partners and agents.
• Need to understand and apply "Singapore culture" as part of our branding execution
• (bonus): collateral design skills
• (bonus): other marketing and communication skills welcome.
NB: Foreign pass depends on available quota at point of application.
Sounds like your line of work? Please click "Want to Visit" to apply and let us know how we may work together to grow a Truly Singaporean brand.
Team diversity
Liaise with an environment made up of international and local staff... Show more
Flexible work arrangements
Let us know how we can work around your needs.
Opportunities to grow for juniors
Always looking to groom keen and talented individuals.
Basic info
Looking for
Marketing Manager / Assistant Manager
Job type
Full-time
Special features
Foreign nationalities welcome
Restaurant: CHIJMES, 30 Victoria Street, #02-01 B/C; Cze Char Eatery: 63 Hillview Avenue, Level 6 (Canteen), Singapore 669569