UI/UX Designer WANTED | Make our vision a reality!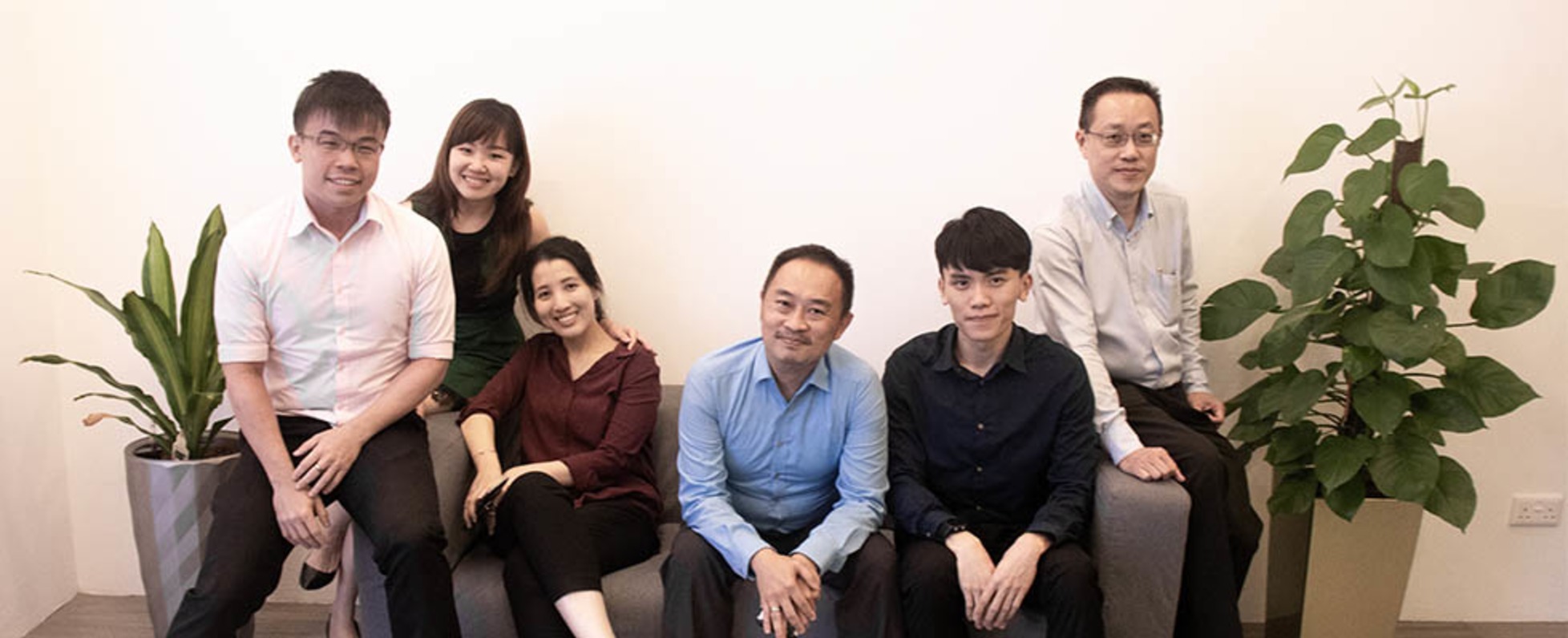 An aspiring psychologist pursuing a Master's in Arts and Social Sciences (Psychology) at NUS. I have an interest in business and organisational development, by transforming data into action. I have knack for research in applied settings to develop strategies and practices that help to maximise co...
We are Singapore's leading mobility solutions technology provider with V3Nity™, our proprietary software engine that powers our online, real-time services in telematics, fleet and asset tracking and management, mobile workforce applications and transport scheduling and optimisation. V3nity customers span a host of industries like utilities, logistics, energy, waste management and taxi services. It's no wonder that we support and manage the country's largest, subscribed vehicle fleet and a growing number of mobile assets across Asia and the Middle-East. First established in 2002 as V3 Teletech Private Limited, we are a technology venture spin-off from the government-linked National Track and Trace supported by Temasek-linked Angel Technology fund investment. In 2005 we became associates with Gemalto, the global leader in digital security.
V3 provides smart mobility and automation solutions for people and industries everywhere to increase efficiencies and be a valuable and sustainable business. We aim to be an Asian global leader in smart mobility & automation technologies.
In the past ten years, we've extended our services across Asia and the Middle East, quickly becoming the premier mobile workforce tracking and optimisation specialist in these markets. From 2011, we have deepened our engineering and design capabilities for greater growth. In 2014, we unveiled our award-winning mobile robotic solutions which has successfully garnered more than 1,000 order interests. Marketed under our brand V3 Technovation, this robotic system helps companies realise the optimal performance of an existing vehicle without the need of a driver. It's our way of creating more value out of your existing company assets. We're not stopping here. Our deep-tech teams are continuously working to develop breakthrough technologies across different market sectors. That just the way we are – relentlessly innovative and always on the move.
Calling all UI/UX designer experts! Are you seeking for a dynamic environment to showcase your skills and have autonomy in designing web and mobile applications?
Here's an opportunity for you to come work with us, a mobility solutions technology provider to increase efficiencies. As our UI/UX Designer, you will be involved in the following:
- Design User Interface and User Experience for Web and Mobile Applications
- Work closely with Software Engineers and Project Managers to develop complete software systems
- Develop Prototypes, User Mauals and Documentation
- Responsible for User Experience for Corporate Websites and EDMs for Marketing
We are looking for a motivated individual with the following qualities:
- At least Diploma/Advanced/Higher/ Graduate Diploma in Computer Science/ Information Technology or equivalent
- Experience in HTML5, Javascript, XML, JQuey, AJAX, CSS, JSP, Java, WebGL and Flash
- Preferably Junior Executive specialised in IT/Computer- Software or equivalent
Sounds like your line of work? Click "Want to Visit" to chat with us! Remember to brush up your Wantedly profile so that we can get to know you better.
Basic info
Looking for
UI/UX designer
Job type
Full-time
150 Kampong Ampat #05-07 KA Centre Singapore 368324