Head of Growth | Execute growth strategies to reform online shopping!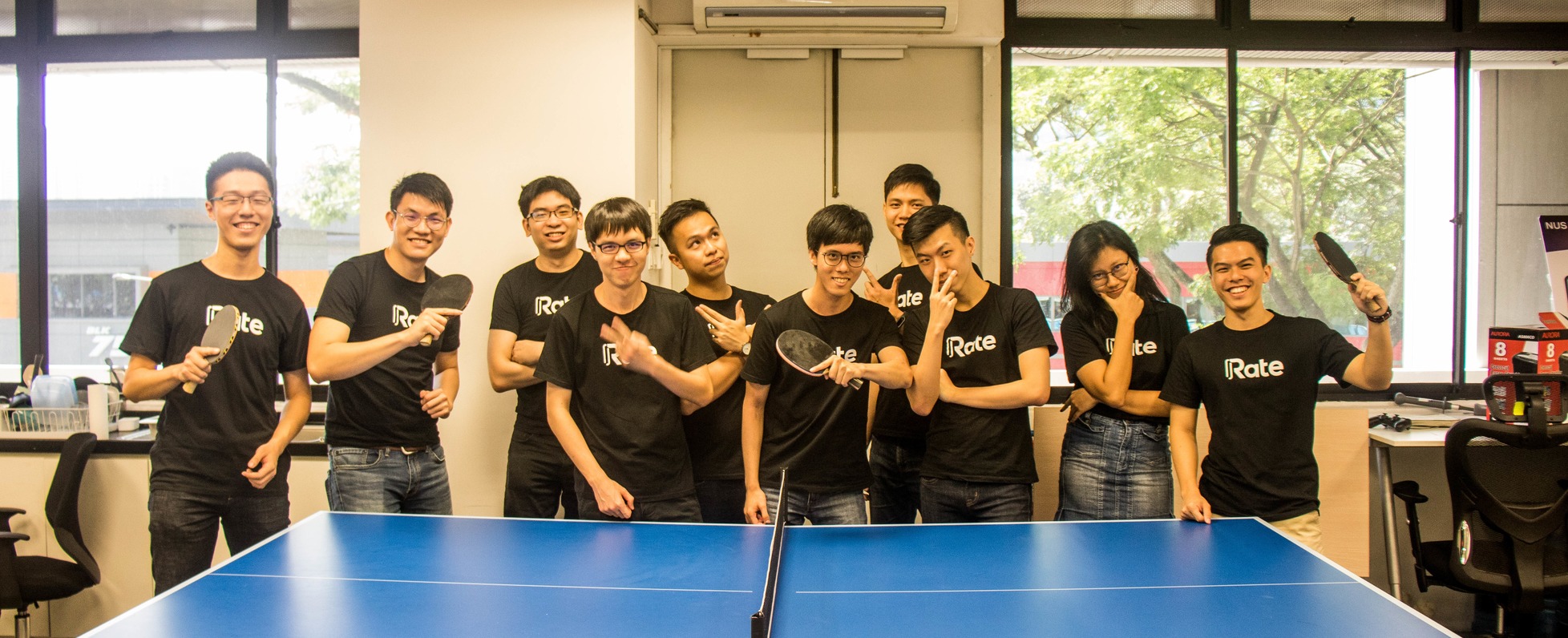 I am an undergraduate at National University of Singapore, studying Industrial and Systems Engineering. Before embarking on my university journey, I have done numerous part time jobs which include Events Management in Skyy Creative and many more. In University, other than pursuing my academic go...

No description available.
Founded in 2016, Rate is a fintech startup focused on making cross-border e-commerce accessible and more efficient for all. Rate helps online shoppers pay less by managing the hassle of dealing with foreign currencies and exchange rates.
We want to provide the most seamless shopping experience for buyers and sellers, and we also want to create a sustainable e-commerce ecosystem for all.
We help shoppers pay less when they shop online locally and internationally through our mobile app (Rate S) and browser extension (Rate X) and our payment system (Rate 3).
Rate is expanding! We are looking for candidates who are interested in working in a fintech startup in the e-commerce space. We prefer individuals who have strong knowledge and experience in Search Engine Optimisation, Web Administration, Digital Marketing and Email Marketing.
You are someone who's clever, funny, creative, think-out-of-the-box, opinionated and independent. You plan strategically and able to execute tactically. Candidates will manage the digital marketing aspect of the company and also craft growth strategies.
We are looking for a motivated individual with these qualities:
- At least 2 years of experience in Digital Marketing
- Experience in digital marketing, SEO and SEM.
- Attend an accredited university/junior college/polytechnic
- Be reasonably comfortable with Excel/Google Sheets
- Possess excellent communication skills; written & verbal
- Have a passion for fin-tech, payments and e-commerce
- Love to think on your feet and have an inquisitive nature
- Thrive in a fast-paced start-up environment
As the Head of Growth, you will
- Generate high-impact marketing campaigns to develop new channels and/or expand social media opportunities for growth
- Develop press strategies, and effective communications guidance related to our products for specific audiences
- Researching the e-Commerce industry to help identify marketable trends
- Devise and implement a vision and strategy for the marketing to increase company's growth and active users base
- Manage all marketing campaign and projects with the goal of growing reach, engaging our community and increasing brand awareness
- Contribute to company-wide strategic projects
Click "Want To Visit" to apply. Don't forget to fill up your profile so we can get to know you better :)
Exceptional team members
We spend a lot on acquiring top talents to join us.
Flexible work arrangements
Results matter most.
Work-life integration
We are flexible.
Basic info
Looking for
Marketer
Job type
Full-time
Company info
Founder
Jake Goh, Davis Gay, Jingrong Lim
Founded on
December, 2016
Headcount
22 members