Senior Analyst, IT (Data Analytics) | Exciting journey ahead to drive improved decision making!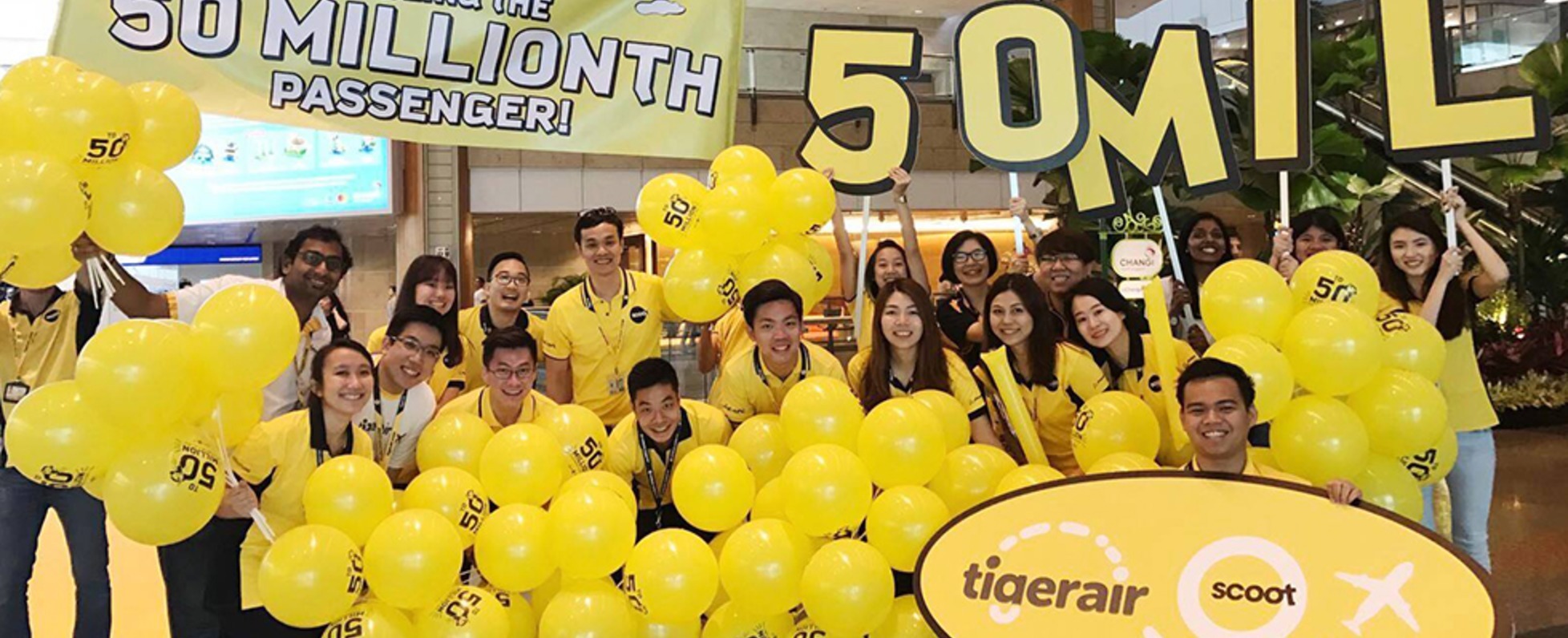 Always on the hunt for individuals with the Scootitude!
Scoot™ is the low-cost, medium-to-long haul arm of the Singapore Airlines Group. Scoot took to the skies in June 2012 and merged with Tigerair Singapore in July 2017, retaining the Scoot brand and positioning it well for a new chapter of growth.
Scoot offers an impeccable delivery service with personality, a contemporary feel and the choice to only pay for what matters to you. We announced ourselves to the world publicly on November 1st 2011 and, since then, we have grown spectacularly thanks to our customers and fans.
We want people with big smiles and even bigger personalities. People with passion—passion for travel, passion for people, passion for pushing boundaries. An airline with a different attitude. People with a different attitude. Scootitude™.
If you think you have Scootitude and can handle the excitement and challenges ahead to grow with us, apply today!
Receive information about vacancies and recruitment from Scoot Careers Facebook Page – "GOT Scootitude?"
Scoot is expanding! We are looking for our next senior analyst-
The Senior Analyst, IT (Data Analytics Analyst) role is an integral piece of the Information Management team. The successful candidates will be expected to support company's efforts to use analytics, data mining and data modeling to drive improved decision making by management to increase profitable growth.
The role is expected to support existing and create new BI Dashboards using QlikSense.
Main Responsibilities
- Understand and gather business requirements to design and develop data models, dashboards, graphs and visualization to meet both end users and reporting needs and facilitate sharing of business intelligence between multiple data sources (structured and unstructured date) using Qliksense and MSSQL
- Develop and compose functional and design specifications
- Optimize BI data model and dashboard to ensure BI applications are run at optimum performance
- Promote QlikSense as self-help reporting tool with aim to increase the adoption rate of utilization
- Recommend and carry out recommendations to improve IT systems capabilities to better delivery of data in a way that will be easily understand by business users to help them in decision making
Essential Skills
- Candidates must have at least a Bachelor degree in Computer Science or equivalent.
- A minimum of 4-5 years' experience in BI development is essential. Experience in building predictive analytics data model is an added advantage
- Having solid experience with MS SQL Server to be able to build efficient data models
- Candidates should possess strong analytical, problem solving, communication, and interpersonal skills
- Knowledge/Experience in QlikSense
- Knowledge/Experience Dell Boomi integration preferred
Desirable Traits
- Knowledge/ Experience with end users reporting tool
- Knowledge/Experience with airline industry technology
- Familiar with predictive analysis and machine learning techniques using relevant tools (eg Hadoop, RStudio, RapidMiner, SAP Business Objects)
- Good development and analytics skill set.
- Able to conceptualize and formulate a feasible solution based on loosely-defined and abstract user requirements.
- Able to work well with all levels of users and peers.
- Able to be independent.
- Able to plan and manage timeline
- Candidate must be a strong team player, proactive, resourceful and self-motivated
- Candidate who are able to multitask and work under pressure
- Candidates with a proven track record for high quality standards
Sounds like your line of work? Click "Want to Visit" to chat with the team :)
Basic info
Looking for
Senior Analyst, IT (Data Analytics)
Job type
Full-time
Company info
Industries
Leisure