Operations Manager (AI Interaction Operations) Needed - Y Combinator-backed Saleswhale wants you!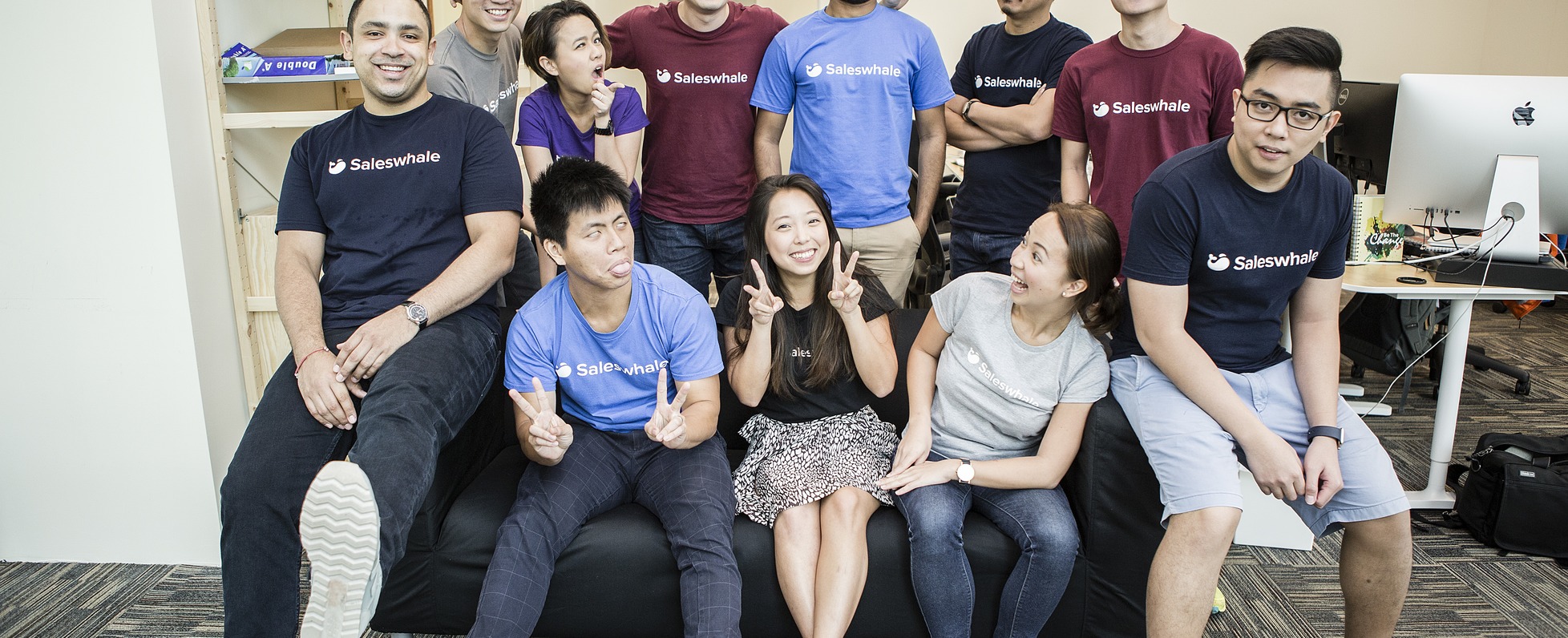 No description available.

No description available.

No description available.

No description available.
Saleswhale helps companies get more qualified leads by automatically reaching out and following up on their stale leads & cold leads (think when businesses want to expand or get new clients).
We engage these leads in two way conversation using human-assisted AI to qualify them & request for more information - then handing off hot leads to their sales teams.
As one of the few lucky Singaporean companies to have gone through the Y Combinator program (S16) and have raised venture funding from top Silicon Valley and Singapore investors, we are changing the landscape of everyday communication of sales initiatives of our clients!
There's much talk about technology and artificial intelligence replacing jobs.
This begins with removing repetitive and tedious tasks from the day-to-day of a sales person, freeing up more time for them to do high impact work.
We are currently a small team that values moving fast, transparency, and getting shit done.
While technology and AI replacing jobs is inevitable, that's not what we want to do. We want to augment humans to help them do their jobs better (more efficiency by eliminating the tedious tasks).
At Saleswhale, we are building an AI assistant that engages, qualifies leads and books meetings, for our clients, at scale. Our vision is to deploy an AI assistant for every company - to augment humans and abstract away mundane and tedious work.

We are looking for a Operations Manager (AI Interaction Operations) to manage and build our team of Operation Assistants who are in charge of categorising, annotating and labelling our vast datasets of email.

We are proud to have an incredible list of customers, that includes some of the world's leading brands, such as Randstad, General Assembly, Unit4, Stratus Technologies and more.

We are looking for someone who is smart, self-motivated and a good communicator, both written and verbal, to join us on the journey in building the AI sales assistant of the future. You will get to work side by side with a small team of innovators moving at breakneck speed.

What You Will Do

-Manage and recruit our growing team of AI Operations Assistants
-Build and implement structured on-boarding and training programs
-Work closely with Engineering and Customer Success teams to improve the Operations workflow and improve the internal Operator data tool
-Maintain the quality of the structured and labelled data created by our AI Operations Assistants; this is extremely important as dirty / inaccurate data will cause our machine learning models to degrade over time
-Analyse, understand and test approaches to optimise performance and productivity of your Operations team
-Run reports on Tableau and other data visualisation tools to help you notice trends in quality and productivity
What We Are Looking For

-1+ years working experience; ideally with training, management, coaching or leadership experience
-Self-starter; able to suggest improvements and dig deep into optimising and streamlining processes
-Clear and concise communicator, with a strong command of the English language
-Detail-oriented, organised and process-driven; without losing sight of the bigger picture
-Flexibility and comfort working in a dynamic and constantly changing environment
Basic info
Looking for
Operation Manager
Job type
Full-time
Special features
Foreign nationalities welcome
Company info
Founded on
December, 2015
Headcount
13 members
Industries
IT (Telecom/SI/Software)
10 Hoe Chiang Road #04-01 Keppel Towers