Sales Executives | Be the frontrunner to blaze the trail and build connections for us!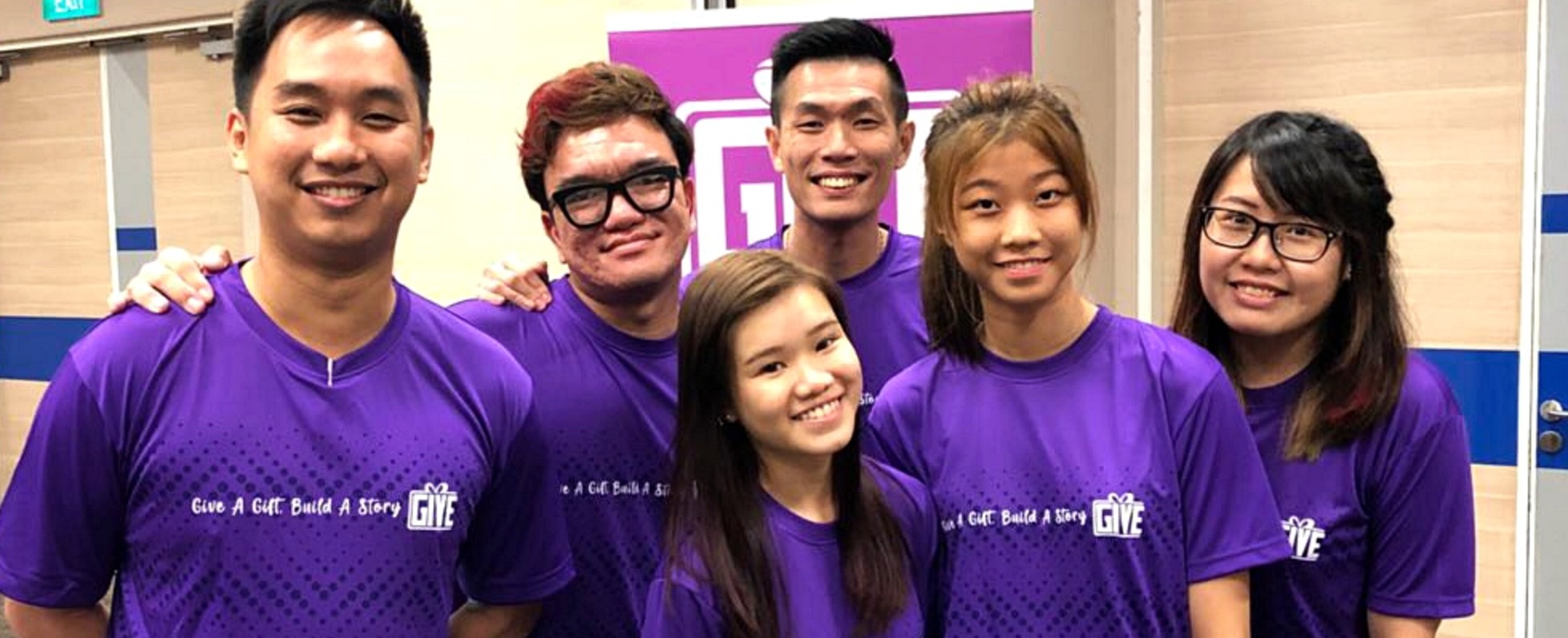 An aspiring psychologist pursuing a Master's in Arts and Social Sciences (Psychology) at NUS. I have an interest in business and organisational development, by transforming data into action. I have knack for research in applied settings to develop strategies and practices that help to maximise co...

Experienced Head of Operations with a demonstrated history of working in the marketing and advertising industry. Skilled in International Relations, Human Resources, Government, Business Development, Strategic Planning, and Organizational Development. At a earlier stage, she posesses strong arts ...

15 years of public and private knowledge across various sectors of sales, marketing, strategic partnership & entrepreneurship. Strong advocate of local brands with keen interest in creating platforms to serve the local scene.
GIVE is a digital gift card app provider in Singapore, which specialises in being the voice of local brands in the market. Curating brand stories is our strength. We encourage firms & individuals to support "Give A Gift" campaign for building such stories. We are also working to be the one-stop service solution for brand marketing & branding needs of companies. With GIVE, sending gifts to your loved ones will never be the same again!
GIVE is the first to incorporate e-sales transactions for Uncle Ringo, the leading funfair and amusement in Singapore. Currently, we are also partnering with Grey Adventure, under Grey Group.
Our mission is to be a strong advocate of creating awareness about products wastage and to reduce the overall use of plastic in our daily lives!
By offering a hassle-free and personalised gifting experience, we empower people to decide the gifts they wish to receive. Voucher credits are purchased by givers, and receivers are able to use those credits to choose their gifts.
We strongly encourage firms & individuals to support "Give A Gift" campaign for building such stories.
With GIVE, racking your brains over presents for your loved ones may soon become a thing of the past! Yay!
Does the idea of sitting at a desk from 9-5 bores you?
And, you crave for an experience that allows you meet others and interact because you are built to connect.
GIVE is now looking for an exceptional negotiator with excellent persuasion skills. We need a capable frontrunner to blaze the trail and make connections for us. If you're driven, outgoing and love to win, this is the job that you are looking for.
Being part of this Tech Start Up Family, you will:
- Sharpen your sales management and operations skills
- Learn how to design contracts that are a win-win for both our company and the client
- Be exposed to the art of sales forecasting as you use data to evaluate and implement strategies and targets
- Learn to use data to evaluate and determine the effectiveness of a product or campaign.
- Develop your analytical and problem-solving skills
- Adapt to unexpected situations. You'll be at the forefront of the business, where you'll be making an impactful contribution to our company.
Exceptional team members
GIVE is made up of experienced personel from all woks of life.
Flat organization
Everyone is approachable, we believe in open door policy.
Open communication
Any ideas? Shout it out! We love that!
Basic info
Looking for
Sales Ambassador
Job type
Internship / Contract work/part-time / Freelance
Special features
Students welcome
Company info
Founder
Andrew Tham
Founded on
September, 2017
Headcount
8 members
Industries
Circulation / Retail Sales / Media / Publishing / Advertising
1 Magazine Rd, level 4, Singapore 059567