Content Marketing Manager | Showcase your talent in a dynamic, results-oriented startup!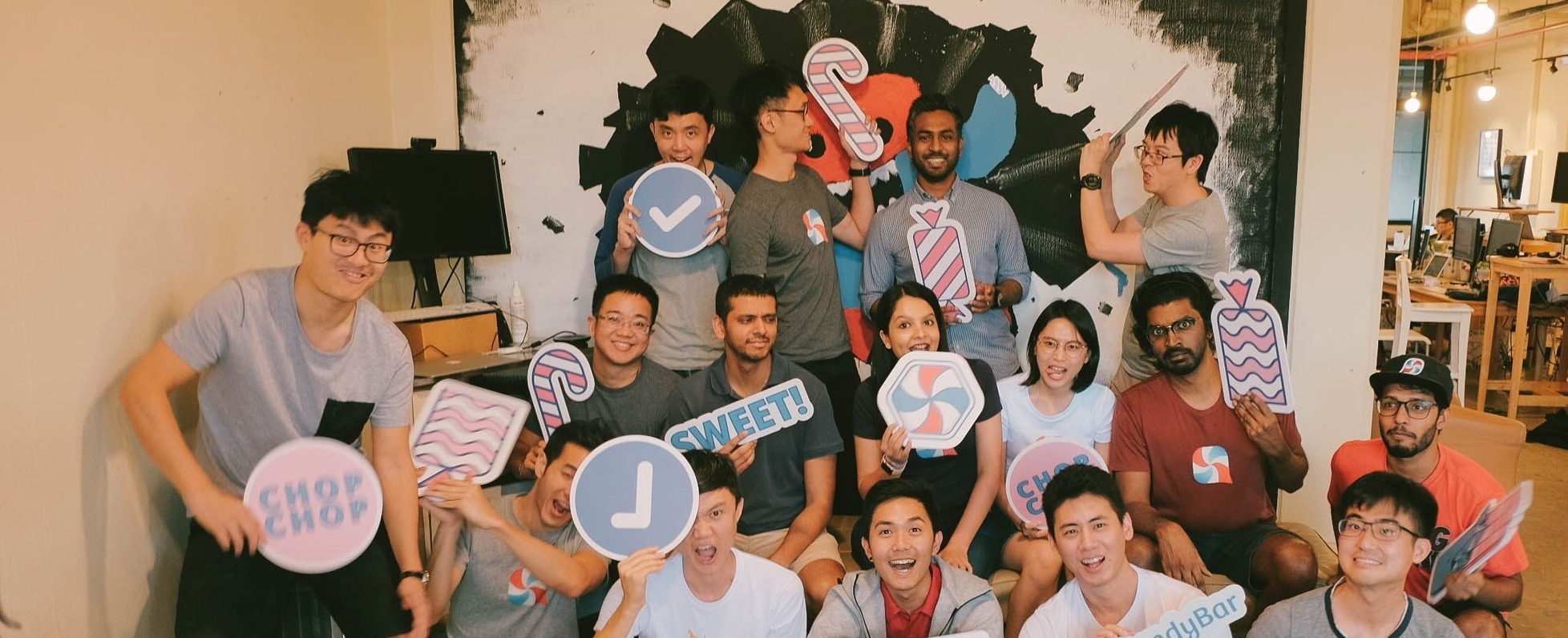 No description available.
We build easy to use, self serve software products that help small and medium businesses to grow and succeed.
We believe that small businesses make the world a better place. They are hopeful, idealistic and they make the world a little bit more colorful.
But keeping a business alive is hard and every day can be a struggle. We need to change that.
Join us in building software that helps these entrepreneurs survive, grow and succeed.
ReferralCandy (www.referralcandy.com) helps ecommerce stores increase sales by getting shoppers to refer their friends. Our SaaS app accelerates word-of-mouth referrals for online stores around the world.
Hey there! We're looking for an entrepreneurial Content Marketer to join ReferralCandy, a fast growing venture-backed SaaS startup based in Singapore.
You will be working on challenging problems in a results-focused work environment for a global product and an emerging brand. With millions of consumers involved in our referral programs, your work will have a significant impact from day one.
Here's how we manage the company: http://anafore.press/management
As our Content Marketing Manager, you'll need to:
* Write articles on a wide range of topics for our blog.
* Provide feedback to other contributors and editing content from other writers.
* Optimize content for search engines and lead generation.
* Contribute to long-form content projects.
* Analytical skills necessary to improve blog strategies/conversion and generate high quality leads.
* Convert visitors to leads and expand overall brand reach through content.
We are looking for an individual with the following:
* Passionate about writing and strong understanding of driving awareness and business goals through content.
* Exceptional writing and editing skills, as well as the ability to adopt the style, tone, and voice of business.
* An analytical mind and interest in using data to optimize/scale blog marketing strategies and tactics.
* Excellent organizational skills to work independently and manage projects with many moving parts.
* 2-3 years of marketing and content creation experience.
If you're entrepreneurial, results-oriented and passion about content, click "Want to Visit" to chat with the team! Don't forget to brush up your Wantedly profile so that we can get to know you better.
Exceptional team members
The best company perk is amazing colleagues. A team that rallies ar... Show more
Love for product
Serving customers exceptionally well is the only way we can persist... Show more
Open communication
The best idea should win. Search for the truth by communicarting in... Show more
Basic info
Looking for
Content Marketing Manager
Job type
Full-time
Company info
Founder
Dinesh Raju, Zach Cheng
Founded on
October, 2010
Headcount
30 members
Industries
IT (Internet/Mobile) / IT (Telecom/SI/Software)
71 Ayer Rajah Crescent, Singapore 139951