Fullstack Software Engineer | Clinch the challenge to build a seamless customer experience for our users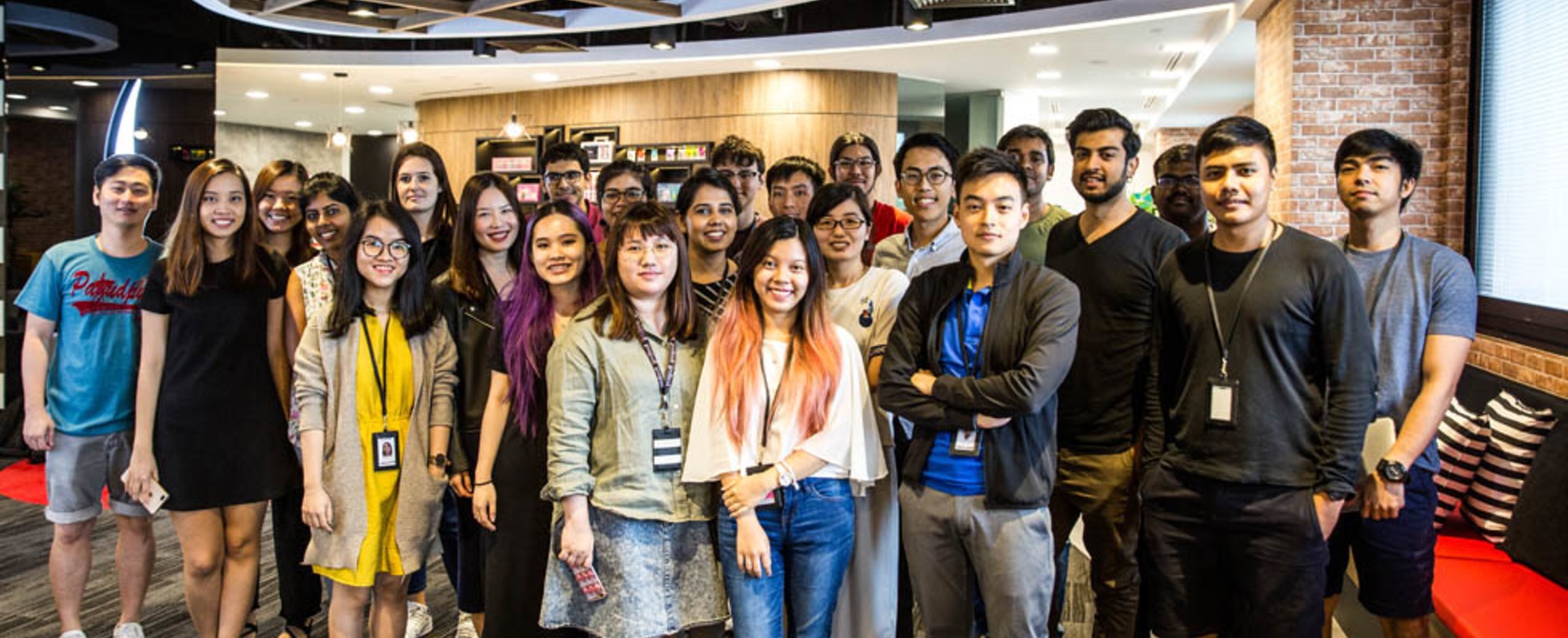 Sephora Digital SEA (formerly Luxola) is responsible for the digital marketing & e-commerce activities of Sephora across South East Asia, Australia & New Zealand. We provide our employees with a unique opportunity to take on senior responsibilities, accelerate their career path and be part of one of the fastest growing & most innovative digital businesses in South East Asia, whilst also benefitting from being part of Sephora, a beauty trailblazer, and LVMH, the world leader in luxury.
Sephora acquired Luxola in July 2015 in order to accelerate its ecommerce capability and to deliver on the promise of omni-channel to consumers across SEA.
Sephora Digital maintains an entrepreneurial, technology focused culture, and is a high-growth business unit within the group. Our employees are passionate about building businesses and we seek talent across a range of disciplines as we continue to build our team. The data is definitive: diversity leads to better teams, better performance, and better results.
Sephora South East Asia provides customers across the region with a unique opportunity to indulge their passion for beauty. With the widest range of beauty products, incredible staff, and the most innovative technology supporting an emerging omni-channel consumer experience, Sephora is a career destination for talented people across a range of disciplines and geographies.
Looking for a dynamic environment where your work directly impacts our end users? Let your technical skills and tenacious approach transcend through all limits to create an engaging customer experience for our Sephora #fanatics. This is a great platform for an ambitious engineer like you, with excellent technical skills to start a career with Sephora.
Sephora Digital's Technology team builds products that power our business across South East Asia & Oceania. We are looking for a fullstack software engineer to join the user squad who is responsible for building products that impacts how we as a company interact with our customers as users of our website & apps. This includes functional areas such as authentication, registration, and loyalty programs. This is a new position in the team as we increase our capacity to deliver an ambitious roadmap.
Every squad member has a role to play. As a fullstack software engineer, you will be designing services, building clean, highly scalable systems, managing complex integrations for the creation of features and products on our ecommerce platforms to support our Customer Relationship Management team, Loyalty team, among others.
You will be working on technology products relating to:
• Delivering our customers an omnichannel, cross country and personalized experiences on both our online and retail stores
• Registration & authentication of our customers across multiple customer facing systems
• Loyalty Program, which will be driven by a system designed as an interface between Sephora's internal systems and external Customer Relationship Management (CRM) systems. This service will be designed to allow additional CRMs to be plugged in with least effort.
And as part of the company's vision, work towards the goal of providing our customers with a seamless omnichannel experience.
This job is right for you if:
• You are interested to use technology to improve and drive the business forward
• You are willing to be involved in end-to-end software development, including gathering of requirements and understanding of pain points from various stakeholders
• You value core software engineering practices (i.e. Testing, Scalability, Clean code)
• You are willing to work on the different parts of the our technology stack
• You enjoy constantly learning, independent, not afraid of making mistakes along the way and learning from them
• You are a team player and willing to communicate with the other teams in the company (Product Managers, UI / UX Designers, and more importantly fellow engineers locally and abroad)
We work with Ruby on Rails / Javascript / Git and write tests on a daily basis. Experience with these technologies and tools are desired but not an absolute requirement. You probably have a computer science degree, but passion and demonstrated expertise are what we care about. If you are passionate, and have an expectation of excellence, you will enjoy working with our technology team, who maintain a highly flexible and innovative start up culture whilst benefiting from the resources of Sephora in Southeast Asia.
Sounds like your line of work and ready for your next #squad challenge? Click "Want to Visit" to chat with the team! Remember to brush up your Wantedly profile so that we can get to know you better.
Basic info
Looking for
Software Engineer
Job type
Full-time
Ngee Ann City 391A Orchard Road, Ngee Ann City Tower A, #16-00