What's your greatest outdoor adventure? Inspire and impact people's lives as an OBS Instructor!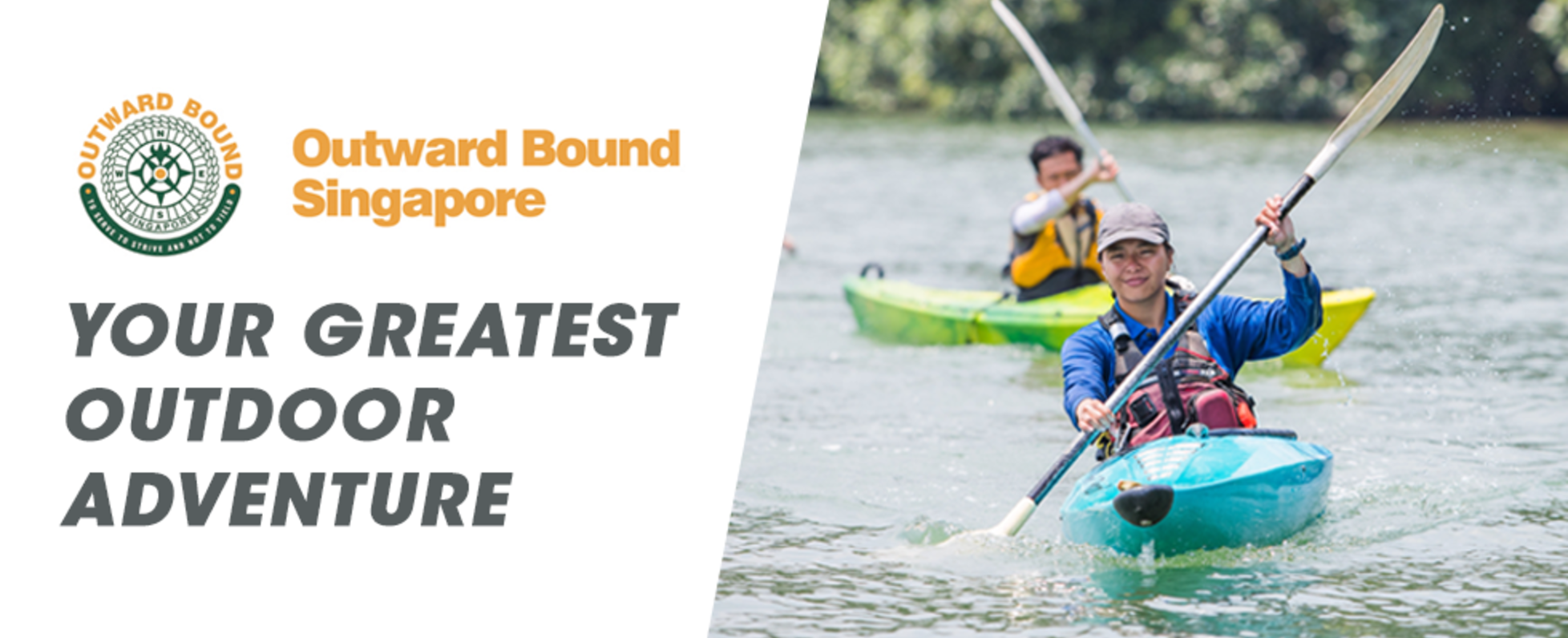 No description available.
At NYC, we believe in a world where young people are respected and heard, and have the ability to influence and make a difference to the world. Together with our partners, we develop future-ready youth who are committed to Singapore by instilling in them a heart for service, resilience and an enterprising spirit.
We began as the national co-ordinating body for youth affairs in Singapore and the focal point of international youth affairs. We advocate for youth interests, connecting the youth sector, while enabling holistic youth development – imbuing the youth with the values and skills to thrive in a globalised world while keeping a strong Singapore heartbeat.
We house two key institutions including Outward Bound Singapore (OBS) and Youth Corps Singapore to drive youth development and broaden outreach to young Singaporeans and youth sector organisations.
OBS is Singapore's leading outdoor training program. With our mission to strengthen youth resilience and ruggedness while also developing youth leaders and mentors, we use our facilities in Pulau Ubin to allow our participants to challenge themselves, discover strengths, and become empowered to rise above themselves to care for others. Most importantly, however, our program allows youth to realise that they have the power to make things happen.
Our team of full-time instructors who seek to inspire & educate youths to seek more, do more, step out of their comfort zone, serve others & exercise compassion during the course.
Have you always had a passion for the outdoors? Here's your chance to pursue what you truly love doing through your work as our next OBS Instructor!
We're looking for go-getters, who are ready to inspire, educate, guide, and mentor our youth participants by encouraging them to step outside of their comfort zones through outdoor activities such as kayaking, ropes course, abseiling, and more! Your thirst for active sports and outdoor adventure will surely be satisfied as our next OBS instructor.
Our OBS Briefing in October 2018 is coming up, and we want to see you there! If you want to learn more about how you can impact the lives of youth across Singapore, simply by doing what you love everyday, then this is the night for you. Become part of the OBS family that inspires and helps shape the resilient youth of our future!
_________
AGENDA:
Date: 19 October 2018 (Friday)
Time: 7 – 9pm (Registration starts at 6.30pm. No dinner is provided)
Venue: National Youth Council (NYC) – Breakout Area
Address: Blk 490 Lor 6 Toa Payoh, HDB Hub Biz Three, #04-11 (use Lift Lobby 2), Singapore 310490
Click 'Want to Visit' to reserve your spot, or message us if you have any questions!
Basic info
Looking for
OBS Instructor
Job type
Full-time