Digital Project Manager - Excellent people and management skills required!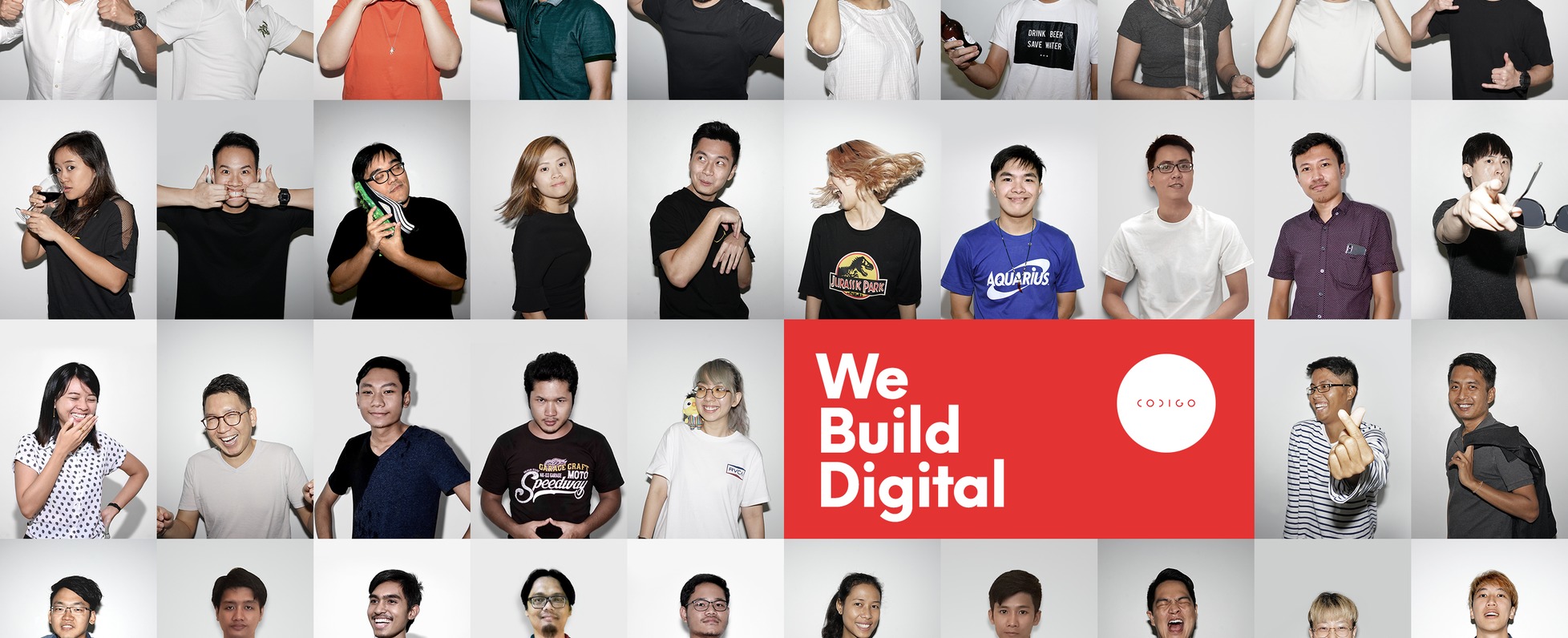 Codigo is a digital agency with strong experience in crafting the perfect user experience for apps, web, and backend systems for brands and start-ups.

For the past 18 years, Regina has created immersive and memorable interactive experiences for local and regional consumer brands. Her clientele includes Singapore Tourism Board, Singapore Airlines, Standard Chartered Bank, Sony Ericsson, Yahoo and VISA. Among these, she was also one of the key di...
Codigo is one of Singapore's leading mobile digital agency with more than 8 years of experience creating products for brands and start-ups.
We take pride in building beautiful products are delightful and fuss-free.
Codigo specialises in developing apps for iOS, Android, Windows Phone, 2D/3D Games, responsive websites with full content management system and analytics.
Our complete range of mobile services includes conceptualization, copywriting, user experience, user interface design, coding, testing, market analysis and maintenance.
The Project Manager is a challenging role. He or she must quickly learn the three pillars of the job: people management, creative and technology.
- Must have strong IT knowledge as this job is very technical in nature.
- Creates and executes project work plans and revises as appropriate to meet changing needs and requirements.
- Liaising with clients and partners.
- Identifies resources needed and assigns individual responsibilities.
- Manages day-to-day operational aspects of a project and scope.
- Reviews deliverables prepared by team before passing to client.
- Effectively applies our methodology and enforces project standards.
- Prepares for engagement reviews and quality assurance procedures.
- Minimizes our exposure and risk on project.
- Ensures project documents are complete, current, and stored appropriately.
- Project administration such as drafting of minutes, reports, timeline, and other administrative duties.
- Assist team with project work, such as updating website using CMS, uploading graphics/files/videos, QC, proof reading when needed.
- Documentation - Project charter, function spec, requirement spec, process flow.
- Participate in brainstorming sessions to contribute ideas to the team.
- Willingness to learn new skills and take on additional work scope a must in this industry.
Project Accounting
- Tracks and reports team hours and expenses on a weekly basis.
Requirements
-Diploma / Degree in Information Technology
- 1 – 2 years experience in the online/digital/brand agency environment
- 2+ years experience in managing digital projects
- Experience in dealing with clients (brand managers, marketing managers)
- Ability to manage different kind of resources (developers, creatives, user experience, product managers, etc.)
- Experience of Microsoft Office products, especially MS Project & Visio, would be a plus
- Written and spoken proficiency in English.
- Able to multi-task in a fast paced environment.
- Must be able to work with a team.
Personal Skills / Attributes
- Meticulous
- Excellent time and resource management skills
- Excellent people skills
- Able to complete a project within time, scope and budget
Click "Want To Visit" to apply. Don't forget to fill up your profile so we can get to know you better :)
Basic info
Looking for
Director/manager
Job type
Full-time
Company info
Founder
Adrian Ng
Founded on
May, 2010
Headcount
37 members
Industries
IT (Internet/Mobile)
26 Sin Ming Lane, Midview City #07-115 Singapore 573971