Airbnb Seeking for Crisis Management Investigator (Mandarin), Be a part of the Trust & Safety team!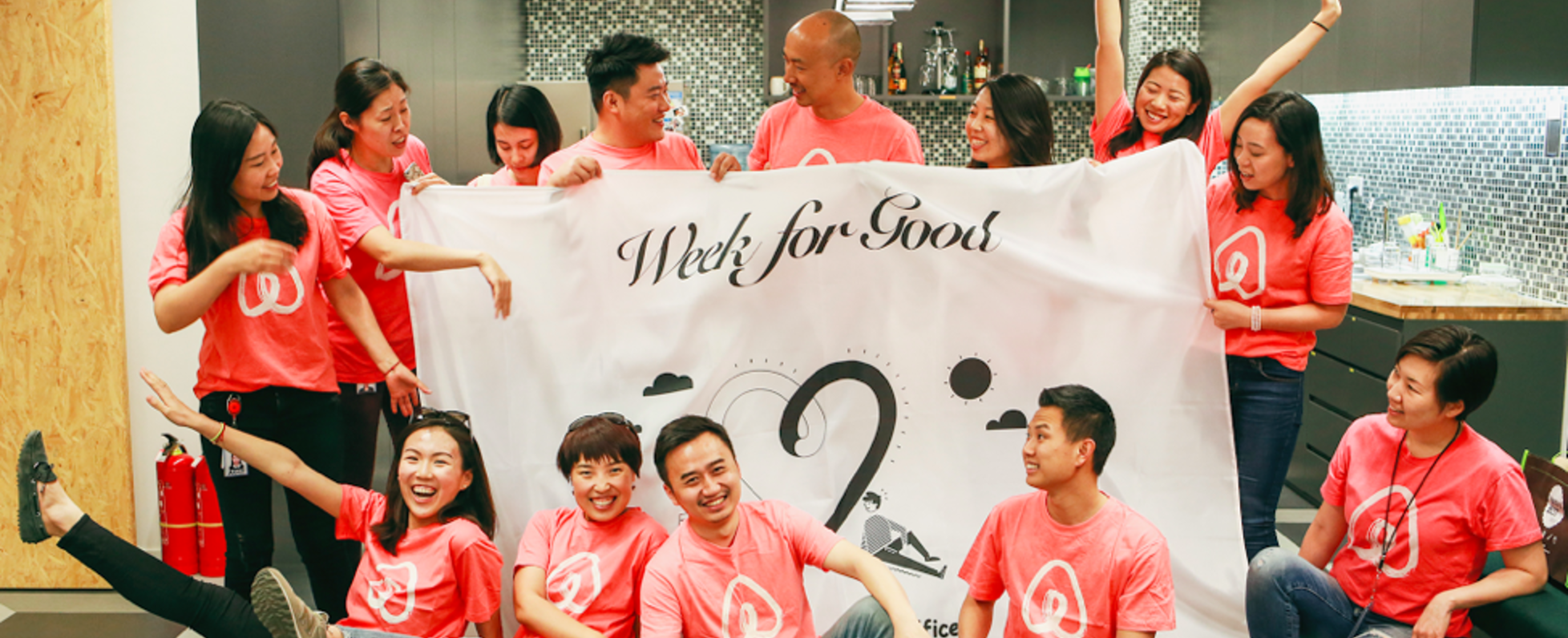 Richel Hidalgo
Business (Finance, HR etc.)
Founded in 2008, Airbnb is a global travel community that offers magical end-to-end trips, including where you stay, what you do and the people you meet. Airbnb uniquely leverages technology to economically empower millions of people around the world to unlock and monetize their spaces, passions and talents to become hospitality entrepreneurs.
Airbnb's accommodation marketplace offers access to millions of places to stay in more than 191 countries, from apartments and villas to castles, treehouses and B&Bs. With Experiences, people can see a different side to a destination through unique, handcrafted activities run by locals. All of this is brought together in one easy-to-use and beautifully designed website and app.
Our shared vision of belonging is the thread that weaves through every touchpoint on Airbnb. We have redesigned every single page of the user experience across the web and mobile to bring our new identity to life. Now we have a platform that reflects your feedback, and that can continue growing as we keep listening.
Airbnb is a trusted online marketplace for people to list, discover, and book unique accommodations around the world. Unlock local experiences and travel through the eyes of a local.
Whether an apartment for a night, a castle for a week, or a villa for a month, Airbnb connects people to unique travel experiences, at any price point, in more than 34,000 cities and 190 countries. And with world-class customer service and a growing community of users, Airbnb is the easiest way for people to monetise their extra space and showcase it to an audience of millions.
With over 1,000,000 listings, Airbnb offers the widest variety of unique spaces for everyone, at any price point around the globe
We are looking for enthusiastic, dedicated crisis management investigators who will be able to help our hosts and guests when they need us the most.
What will you expect:
- Assisting with escalated issues and initiating the user dispute request process
- Investigating both sides of incident disputes and negotiating collaboratively
- Verifying facts and reaching policy-based determinations for effective resolution
- Working to educate our hosts and guests to promote positive experiences
- Educating users on how to maintain security and safety while using Airbnb responsibly
- Monitoring flagged and inappropriate content and identifying trends in online risk
- Working with Trust & Safety support teams to develop and enhance internal policies and tools
- Investigating cases involving complex damages, trauma or personal harm, or brand risk
- Evaluating both property damages and personal property damages
- Maintaining high levels of confidentiality while performing investigations
- Interfacing with internal communications and social media teams
It will be good if you have:
- Background in advocacy, crisis management, or e-commerce customer service experience in risk management or related Trust and Safety field.
- Language skills: Fluent English and Fluent Mandarin both verbal and written
- Must be available for a regular schedule of 5 days work week (40 hours), mutually agreed with your Lead, able to work on weekends and public holidays.
- Bachelor's Degree or equivalent and knowledge of a second (market-specific) language
- Strong verbal (phone) and written (email) interpersonal communication skills
- Passion for dispute resolution and a drive for results
- Detail Oriented - you do your due diligence when completing an investigation
- Background in advocacy, crisis response, dispute mitigation, or emergency response management
- Background in fraud and/or online investigations with experience handling personal injury, personal harm, or property damage related issues
- Ability to learn and adapt to new technologies
- Solid judgment and a strong moral compass
- Excellent problem solving, critical thinking and customer service skills
- Calm and empathetic - you are able to adapt to any situation by personalizing responses and educating our community while remaining level headed in tough situations.
- Ability to multi-task, organize and work with rapidly changing priorities.
- Innovative and passionate about continued process improvement.
- Idea-driven, confident and articulate.
Together, we work hard, we laugh a lot, and we are passionate about working to create the most trusted community in the world.
If you want to join us, Click on the "Want To Visit" button to let us know you're keen to be part of the high growth dynamic team!
Basic info
Looking for
Crisis Management Investigator
Job type
Full-time
158 Cecil Street, Singapore