Senior Manager - Marketplace Technology | Opportunity to lead our Seller Experience RED team!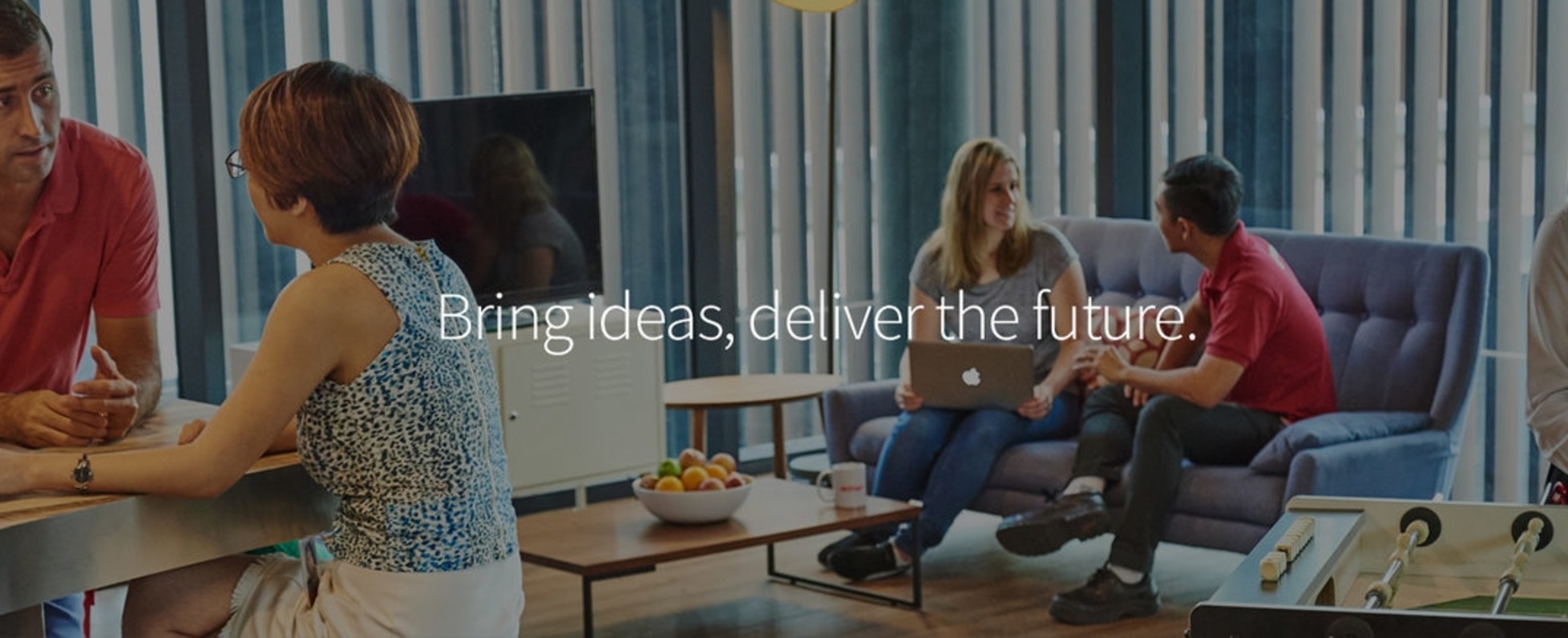 RedMart is Singapore's leading online supermarket, offering an unparalleled selection of quality fresh food, household essentials and general merchandise with the convenience of home delivery.
Mission
Our mission is to save you the time, money, and effort spent on shopping, for the more important things in life!
We are a pioneering, customer-centric e-commerce business focused on delivering exceptional customer service and user experience. We are constantly expanding our product range to ensure you have access to the best quality products available in the market.
As one of the fastest growing e-commerce companies in Asia, RedMart offers an unparalleled startup experience. Our culture: entrepreneurial, fiercely intelligent, team oriented, deeply creative and whatever you add to it! We're fanatic about improving our customer experience and providing "wow" customer service.
We're interested in talented, creative and passionate people joining our All-Star team who believe in our mission: To save our customers time and money for the important things in life!
Some things to know before you apply:
• We have big plans to disrupt the traditional grocery retail market
• Everything we do is focused on empowering our customers
• We work really hard
• We have a lot of fun!
Our technology focused "RED Teams" are generally made up of the following roles: software engineers, product managers, data scientists, process engineers, and analysts. Each team is focussed on a specific function of the business (e.g. marketplace, consumer applications, inventory, CRM, transport) and faces specific business stakeholders as "internal customers". The goal is to provide specific software products to continuously improve business processes to serve our customers and sellers better.

Role Purpose
At RedMart we use technology to delight our customers; we innovate to make our customers' lives better. As Senior Manager - Marketplace Technology you will be responsible for leading our Seller Experience RED team. The team's mission is to create a world class seller experience that make it a no-brainer for merchants anywhere to sell to Singaporeans through RedMart, thus allowing RedMart to offer customers a broad product range, at great convenience and service levels they expect. The team is located in our headquarters in Singapore.

Key tasks and responsibilities
The primary areas of responsibility of the Senior Manager - Marketplace Technology will be to:
• Attract, develop and retain the best software engineers, product managers, data scientists and process engineers who enjoy working on innovative, customer-focused solutions, and thrive in a fast paced, fun environment
• Inspire the team to dream big and innovate to delight customers and sellers through provocative questions
• Foster a culture of continuous improvement through mentoring, feedback, and metrics
• Set clear, measurable goals for your teams
• Work with a diverse set of internal and external stakeholders to quickly deliver solutions to serve our customers and sellers better
• Have the obsession and drive to always improve the experience for our customers and sellers
• Champion engineering and operational excellence

Attitude & behaviours critical to success
To be successful in this role, you must have a passion for marketplaces, continuous improvement and an unrelenting customer focus. In addition to focusing on flawless execution you will have high energy, intellectual curiosity and proven track record of delivering results. When data is not available, you must rely on your instincts and judgment to make high quality decisions quickly.

You will have demonstrated:
• Perseverance. Building a great company that customers love is hard work. Many challenges await and we are looking for team members we can count on when things get tough.
• High business Impact. We are results oriented. We value people who focus on the right things and get them done.
• Strategic awareness, financial fluency and a strong understanding of a profit and loss account.
• Exceptional business, product and technical judgement. Willingness and ability to take smart risks and fail forward.
• Clear interest in working closely with RedMart commercial, operations and finance personnel as well as 3P sellers to understand core issues and come up with innovative solutions.
• Track record of successfully delivering multi-stakeholder projects that marry technology, people and process.
• Excellent verbal and written communication skills.

Qualifications / Relevant Work Experience
• Bachelor's degree in computer science, supply chain logistics, industrial or systems engineering or related discipline; Master's degree or higher preferred
• Deep technology and product expertise in online marketplaces
• People management and development experience
• Able to work independently and work under minimum supervision
Click "Want to Visit" to apply to be part of our RedMartian family!
Don't forget to fill out your Wantedly profile so we can get know you better :)
Basic info
Looking for
Senior Manager - Marketplace Technology
Job type
Full-time
Company info
Founder
Roger Egan, Vikram Rupani, and Rajesh Lingappa
Founded on
March, 2011
Industries
IT (Internet/Mobile) / Foods / Beverages
6 Fishery Port Road, Level 7, Singapore 619747