Ready to lead innovative marketing strategies and campaigns? Be our next Marketing Manager!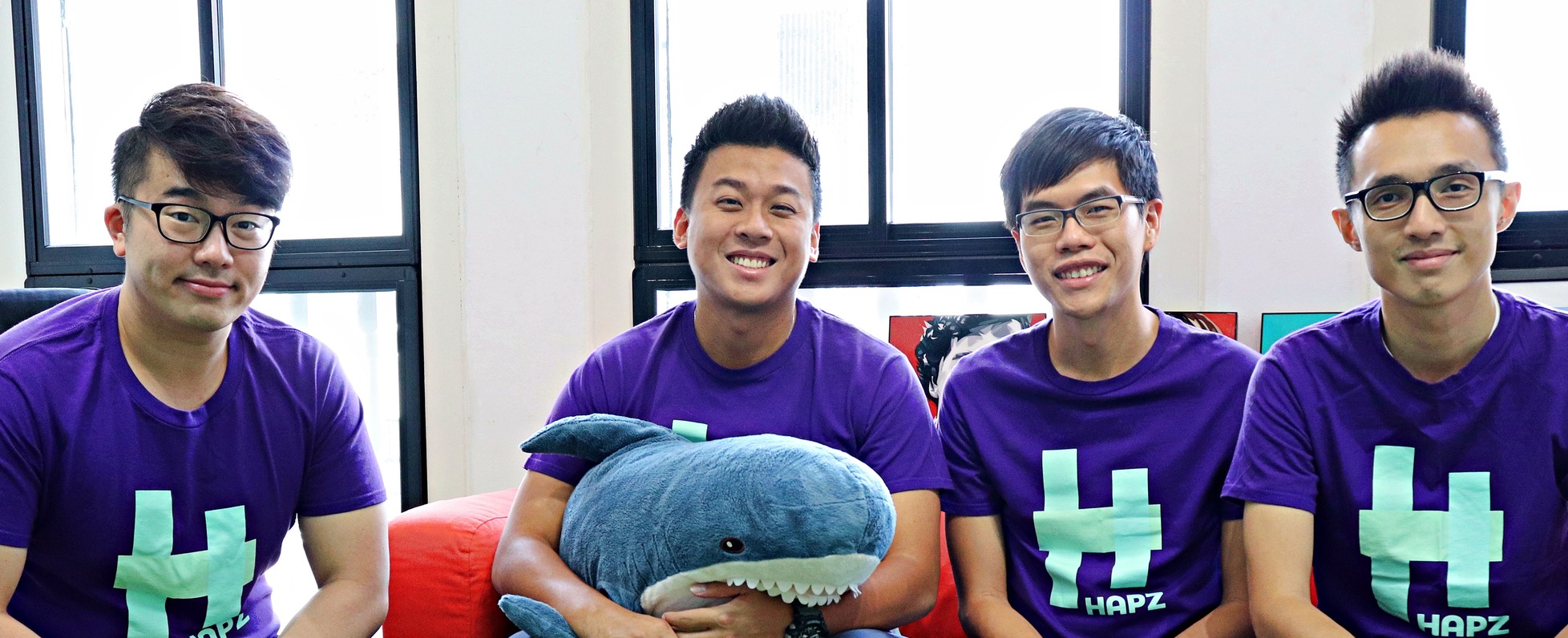 No description available.
Hapz is the only experience booking platform that rewards you to experience more in life. From thrill-seekers to chill-seekers, we have got you covered! Experience more with Hapz today and get rewarded!
WHY Hapz?
Being experience seekers ourselves, we created Hapz to achieve the following for you and your loved ones:
1. Make experiences affordable
2. Curate top quality experiences
3. Provide a seamless buying experience
Mission
To be the one-stop platform of experiences at the lowest price.
Awards
Batch 2 of SPH Plug & Play 2016 Accelerator Program.
Go Events with Hapz
We are here to help you Save Big on tickets to great concerts, musicals, and even your favourite attractions!
Name Your own Price on tickets to your favourite live events and we'll let you know immediately if you can get the ticket on your own terms! We want to make live events more affordable for you so that you get to go out more and go for more live events!
1. Choose your Experience
2. Name Your own Price
3. Get an Instant answer
Calling out all marketers/brand experts - Are you seeking hands-on work in a vibrant environment, and is passionate about using digital marketing and brand storytelling to push brands to the next level?
We are looking for a passionate Marketing Manager who loves all things entertainment and F&B and has their hand on the pulse of digital marketing. You will be critical in strategizing and implementing integrated marketing strategies and social media tactics that aim drive consumer growth for Hapz!
You will be leading efforts like analysing traffic data to create targeted marketing strategies, manage and run SEO, social media, leads, sales conversions (and more!).
If you possess a minimum of 3 years experience in consumer based marketing, have stellar communication skills and a wealth of knowledge and experience with digital marketing, we want you to be part of our family today!
If this challenge sounds like one you're up for, we welcome you to join our dynamic team of hardworking, entrepreneurial individuals. Startup and tech experience is preferred but not a requirement: we are more than happy to provide training if you're willing to learn!
Basic info
Looking for
Marketing Manager
Job type
Full-time
403 Race Course Road, S(218653)