Are you our next Web Designer? Creative individuals with a strong design sense wanted!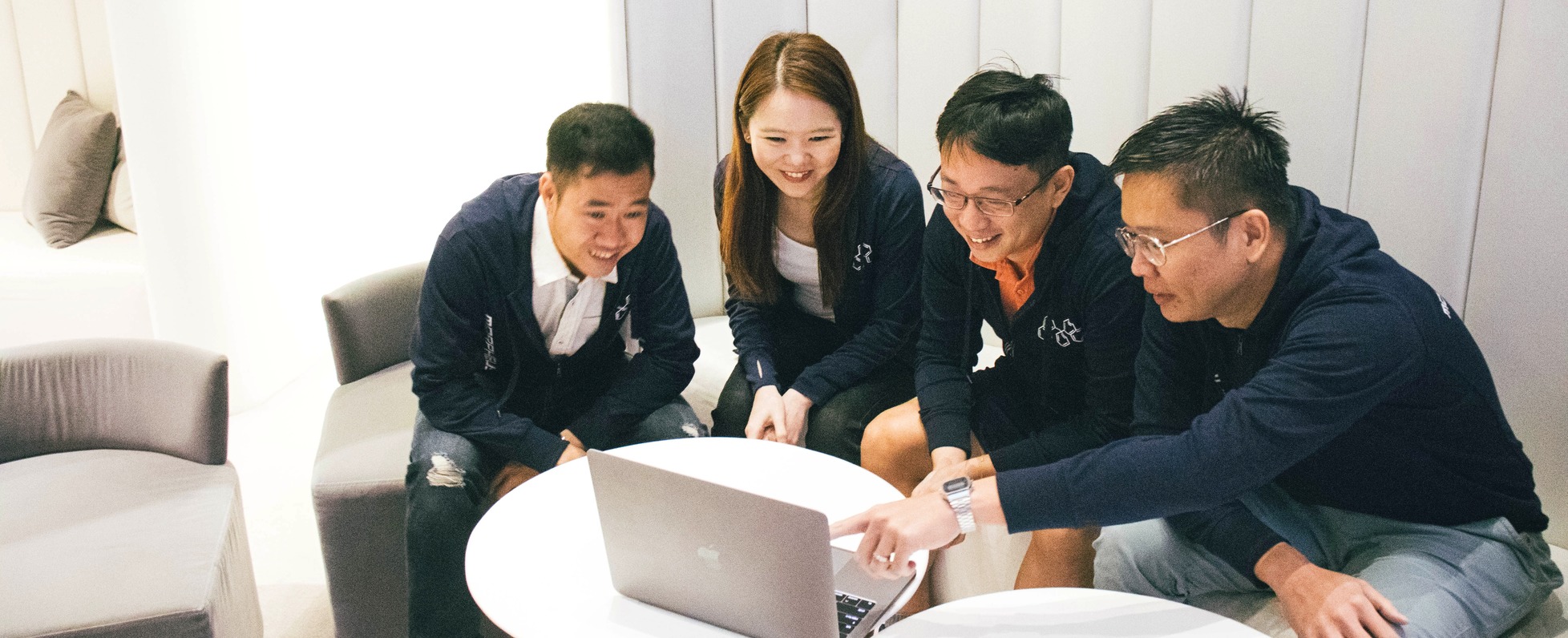 No description available.
Here at Morpheus Labs, we simplify and expedite blockchain application development and give clients the flexibility to choose between available programming languages and blockchain runtimes that better suit your needs. Clients receive unparalleled benefits from an integrated collaborative development environment, workspace management, version control repository and many preconfigured tasks. Our platform do the heavy lifting while clients focus on value-adding work like application creation and experiment with the blockchain technologies at a fraction of the cost and time.
Infrastructure is critical in all functioning, robust first world economies. However, in the current blockchain state of affairs, proper infrastructure is sorely lacking.
Idea owners should have full focus on improving their ideas and implement, not to be limited or tied down by inaccessibility of tech resources or high cost of it.
We will fill this void by building a revolutionary platform that focuses on quick go-to-market strategies, and user friendliness. We empower enterprises and individuals to perform rapid prototyping and validation of business ideas at low cost.
We are growing! Interested in working for a fast expanding Blockchain Startup? We are looking for our next Web Designer - transform your ideas into reality by leading in all aspects of web designing!
Responsibilities:
-Creating website designs and producing sample sites
-Creating products that are user-friendly, effective and appealing
-Demonstrating and receiving feedback about draft sites
-Keeping up to date with recent technological and software developments
-Digital retouching and image editing
-Working as part of a multidisciplinary team
Requirements:
-A relevant diploma in related field.
-Proficiency in graphic design software including Sketch, Adobe Photoshop, Adobe Illustrator, and other visual design tools.
-Familiar with front-end development web programming languages such as HTML and CSS, JQuery, and JavaScript.
-Good understanding of content management systems.
-Proficient understanding of cross-browser compatibility issues.
Excellent visual design skills.
-Up-to-date experience with international web protocols, standards, and technologies.
-Creative and open to new ideas, and willing to learn new techniques.
-Zeplin and Invision experience is preferred
An entrepreneurial mindset and a drive to proactively solve problems would be exceptional qualities to have as well.
Want to know more? Click "Want to Visit" to meet our team - We look forward to meeting you!
Basic info
Looking for
Web Designer
Job type
Full-time
Company info
Founded on
November, 2016
Headcount
8 members
Industries
IT (Telecom/SI/Software)
75 High St, Singapore 179435