Merchant Success Executive/Manager | Work with large global & regional event partners - Join us at Hapz!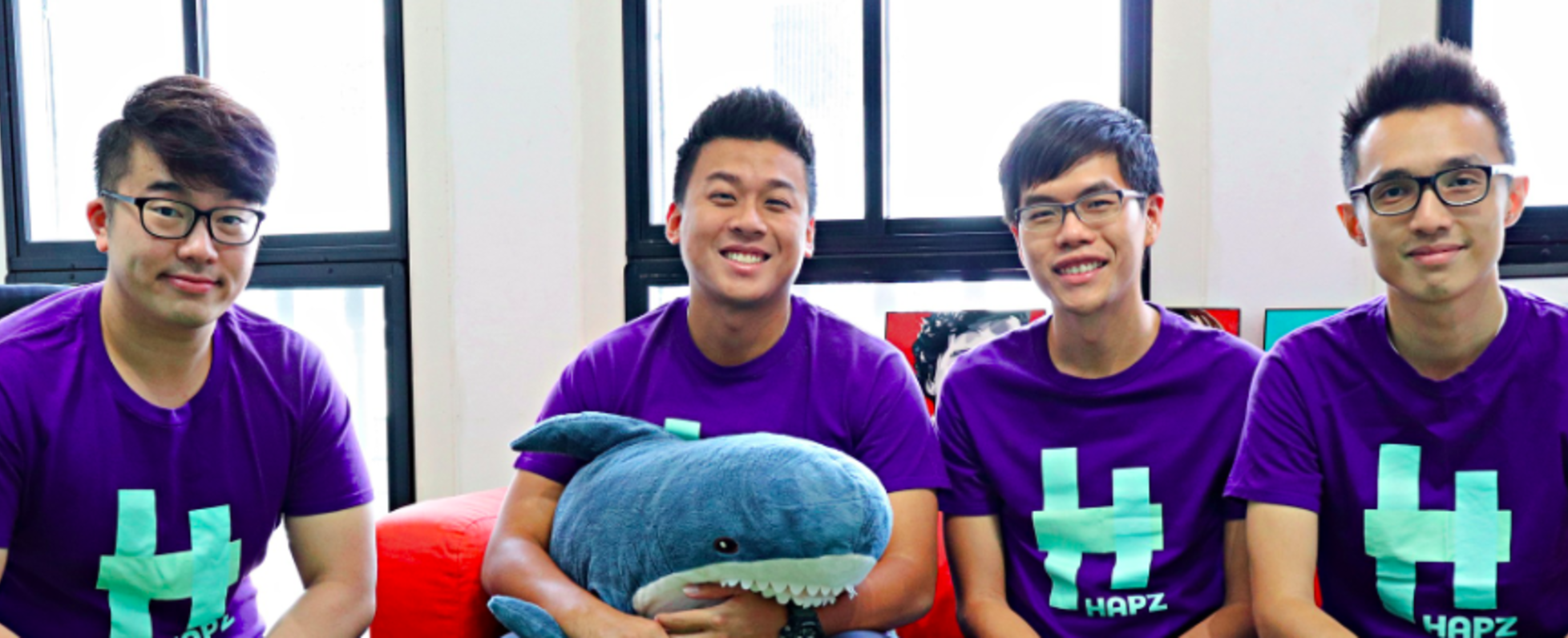 No description available.
Hapz is the only experience booking platform that rewards you to experience more in life. From thrill-seekers to chill-seekers, we have got you covered! Experience more with Hapz today and get rewarded!
WHY Hapz?
Being experience seekers ourselves, we created Hapz to achieve the following for you and your loved ones:
1. Make experiences affordable
2. Curate top quality experiences
3. Provide a seamless buying experience
Mission
To be the one-stop platform of experiences at the lowest price.
Awards
Batch 2 of SPH Plug & Play 2016 Accelerator Program.
Go Events with Hapz
We are here to help you Save Big on tickets to great concerts, musicals, and even your favourite attractions!
Name Your own Price on tickets to your favourite live events and we'll let you know immediately if you can get the ticket on your own terms! We want to make live events more affordable for you so that you get to go out more and go for more live events!
1. Choose your Experience
2. Name Your own Price
3. Get an Instant answer
Who says experiences are expensive! With Hapz, you can experience life without burning a hole in your wallet.
Join our Hapz team as our next Merchant Success Executive/Manager to make this vision a reality! Here's an opportunity to have a meaningful experience that can make a difference and create a positive impact in making events affordable for everyone.
If you possess keen interest and experience in working with large global and regional event partners in the concert, festival, sports and attraction industry - We want YOU!
You will be part of a talented driven team that works on understanding our merchants and their needs and how we can help them in achieving their goals.
Responsibilities
• Analyse data sets to understand merchant's events and revenue potential
• Own relationship with assigned clients to ensure retention and satisfaction with produced results
• Work with merchants to establish critical goals or other KPIs and aid merchant in achieving those goals
• Work closely with other departments to help maximise the results generated for merchants
• Identify and develop potential upsell and future working opportunities
• Identify opportunities to create new services for merchants
If you're a great multi-tasker who possess a proactive work attitude and a strong sense of accountability and responsibility, let's meet!
Interested? Join us to make our mission happen! Click "Want To Visit" to apply. Don't forget to fill up your profile so we can get to know you better :)
Basic info
Looking for
Merchant Success Executive/Manager
Job type
Internship
403 Race Course Road, S(218653)