Creative Director | Opportunity to take charge of our international design efforts across the studio!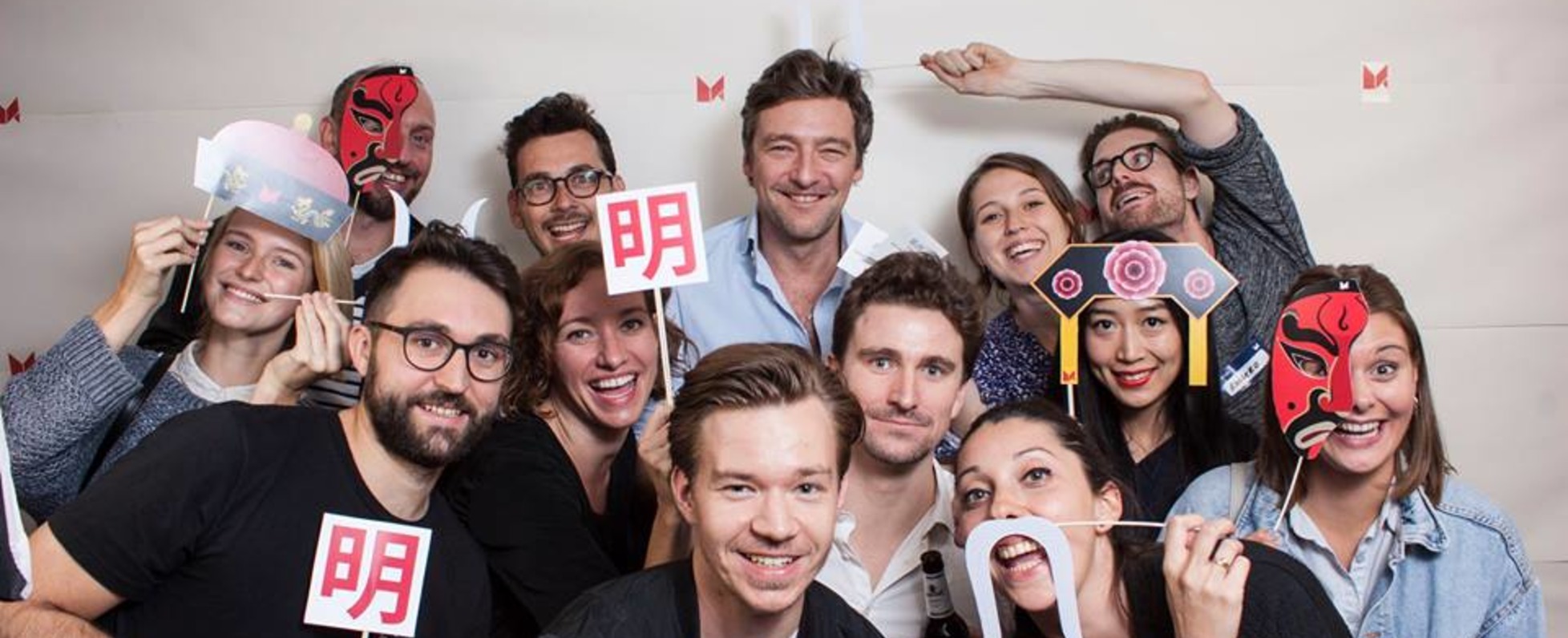 I'm MING Labs' Marketing and Communications Manager, and I work to help our community find, engage with us, and grow to love the MING Labs global brand.
We are a truly global user experience design and development company. At MING Labs, we work with our clients and partners to create and improve all of their touch points — resulting in user experiences that engage, inspire, and delight.
A great user experience is one of the best competitive advantages that a company can have. We craft digital products across all screens and platforms, aiming to create magic for our users. That's what we design and code for. And we're only happy once the user's eyes are shining.
Our passion for digital products is end-to-end — and that includes the creation of smart business and service models around them. We think holistically. It's not just about pretty pixels, but the concept, the service, and all surrounding touchpoints. You come to us with an idea, we in turn improve it, and develop it into a real product. Not just an app.
JD Creative Director
As our Creative Director you are joining our international team to take charge of all design efforts across the studio. You encourage excellence of work, leading, managing and supporting the creative team. You actively collaborate with other teams (Business Design, Development, Project Management, Business Development, HR, etc.) to guide clients and the studio to success.
You work with Creative Directors from other studios and the Chief Creative Officer to define practices at a global level, applying it within the studio and advocating for them within industries.
We appreciate a pragmatic design approach, the ability to quickly solve issues, to be imaginative and to dare to fail; but more importantly to elicit an emotional response in people one works with and for.
We look forward to hearing from you!
We offer:
1. Inspiring work environment with colleagues who excel at their professions.
2. Diverse projects, clients and challenges.
3. Travel and work on-site with prestigious multinational clients.
4. Myriad opportunities for learning and professional development.
5. Competitive benefits and flexible work arrangements.
Your specific responsibilities include, but are not limited to:
1. Ideate, design and evaluate digital products (web/native apps, etc.), within interdisciplinary teams, for key engagements.
2. Oversee projects -internally and with clients-, and drive creatives.
3. Foster collaboration across different practices in the studio.
4. Engage with existing and future clients to develop and maintain relationships.
5. Facilitate workshops for clients and the design team.
6. Identify business opportunities, be the creative lead for pitches, proposals and project kickoffs.
7. Critically evaluate opportunities for appropriate fit.
8. Partner with studio leadership in hiring, mentoring, supervising, and guiding teams to growth and success.
9. Promote MING culture -internally, with clients, for the public, by developing your personal POV.
10. Take ownership for the professional development of your team.
11. Be a thought leader on Design topics within the company and outside.
12. Ensure quality control across all design related activities at a studio level.
13. Oversee construction of industry leading presentations to land designs with maximum impact.
14. Represent MING creatively at an office level across external events & publications.
Candidate Requirements:
1. Minimum of nine (9) years' experience within the field of UX Design required.
2. Proven track record of successes (portfolio, team management, multi-disciplinary partnering, etc.) with top-level digital agency or product company required.
3. Minimum of two (2) years' experience in leading a team required.
4. Exposure to Agile methodologies, continuous development and/or SCRUM required.
5. Strong working knowledge of the Adobe Creative Suite, Sketch required.
6. Excellent English skills required.
7. Bachelor degree or higher in Design or similar creative discipline preferred.
Other information:
1. Work is normally performed in MING Labs offices but will regularly be required at client sites or other locations.
Click "Want to Visit" to apply!
Kindly fill out your profile with your portfolio so we can get to know you better :)
Basic info
Looking for
Creative Director
Job type
Full-time
Company info
Founder
Matthias Roebel
Headcount
65 members
Industries
Consulting / Survey / IT (Internet/Mobile)
43B Tras Street Singapore 078982