Bold storyteller? Food/Fashion/Beauty Writers - Join our mission to publish the best content!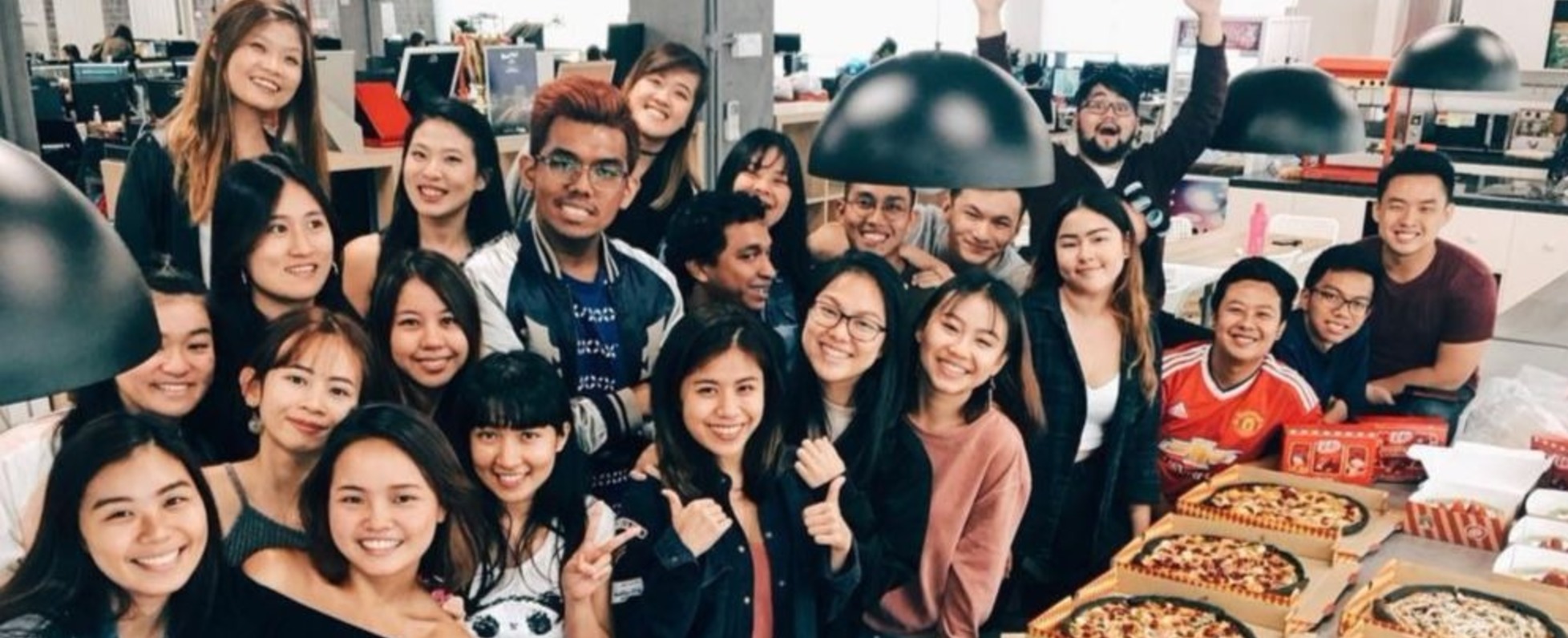 No description available.
TheSmartLocal is an independent media publisher that creates relatable content for young Singaporeans. Today, TheSmartLocal reaches over 3 million Singaporeans each month over TSL (lifestyle/travel), Eatbook (Food), MustShareNews (News) and Zula (Female-centric).
All our editorial sites also have dedicated video departments and our team is made up of young, passionate, creative people and two office cats that promise to be highly distracting.
Those applying for full-time writing positions at TSL need to have at least a year of experience in a related job. If you are a fresh grad or want a career change and don't have the experience, you can apply for our 6 month internship program here instead. It provides an accelerated path to becoming a full-timer in 6 months and we regularly promote internally.
We're looking for full-time positions for:
1. Our food site Eatbook.sg. You must have a passion for food.
2. Our female site Zula.sg. You must love beauty and make-up.
ABOUT THE POSITION
Don't tell us you're a good writer, show us through your application. You'll get an interview with an application like this:
----------
A big hello! I'm _____, a seemingly normal girl with the appetite of a baby T-Rex and a penchant for all things bohemian. Perpetually in pursuit of the best vanilla chai latte in town, you'll find me huddled in a quaint cafe with a book or fountain pen in hand, inking my way through stacks of paper perfecting the alphabet. From candle-making to pottery classes, if it involves making something from scratch - you have my full attention. I also create eclectic pieces of jewellery and spend my midnights recording acoustic tracks in kitchens and stairwells.
My love for writing was an accidental discovery during my virgin foray into the corporate world. My first job as a digital marketer and writer at ____, saw me churning out press releases and articles on the latest and greatest in the digital sphere. This passion led me to take on my current role as a Social Content Strategist at ____, an advertising agency. I spend most of my time collecting the latest Intel on my Gen Y comrades and crafting thought-provoking social and digital copy for brands like ______,______. ______ and more.
----------
ABOUT THE APPLICATION
In a conversational writing style, tell us over 3 paragraphs about yourself. Be sure to include:
- What you are presently doing
- Why you think you are suitable
- Your Instagram account if any
If your application stands out, you will be asked down for an office visit. Good luck everyone!
Click "Want To Visit" to apply. Don't forget to fill up your profile so we can get to know you better :)
Basic info
Looking for
Writers
Job type
Full-time
Company info
Founder
Bryan Choo
Headcount
80 members
Industries
Media / Publishing / Advertising / Leisure