Senior Graphics Designer - Join us in a young & dynamic organisation!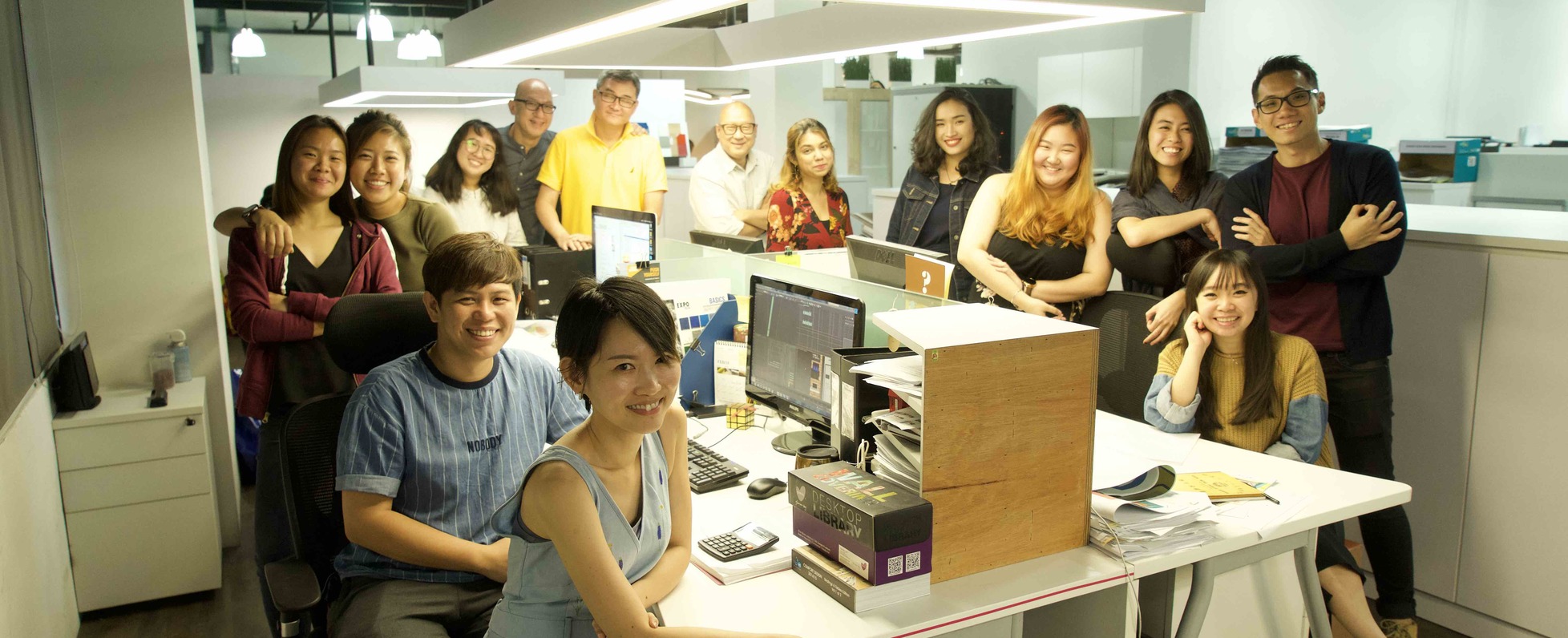 No description available.
Founded in 2002, Spacelogic Pte ltd is a Singapore based company that specialises in Museum & Permanent Gallery fit out, Commercial Interior and A&A works, Interactive exhibits and Signage & Environmental Graphics. We have grown rapidly over the last 15 years, from an initial strength of 2 to 120 full time employees.
Sometime last year, we hit the pause button to ask ourselves : What exactly do we do and What does Spacelogic stand for?
We looked at our portfolio, our culture, our principles and core values. We realised that our journey has brought us to beyond just designing and building spaces. We have progressed to adopt a multidisciplinary approach to solving problems, we are thinkers and doers who thrive on ideas, creating new space to work, new space to think, new space to learn, new space to be inspired. In short, we create A New Dimension of Experiences.
We have been able to do what we do by focusing on people : the needs of our customers, our employees, our collaborators. We continually look for passionate and creative talents to join our growing team in project management, design and business support.
SPACElogic is a young & dynamic organisation that specialises in interiors, permanent exhibits & displays, signage & environmental graphics and event & exhibition projects.
We are looking for committed and highly motivated individuals who are result-oriented and can work independently to join us for the following position.
Responsibilities:
- Receive and interpret design brief from client to create compelling design, concepts and sample layouts.
- Work on creating graphic package for each exhibition by generating unique graphic designs based on knowledge of graphic layout principles, aesthetic design concepts and
information hierarchy.
- Work closely with Project Team on presentation to client and Operations Teams on execution.
- Present design direction to clients.
Requirements:
- Minimum Degree holder in Graphic Design / Visual Communication or other relevant disciplines.
- Extensive knowledge of Adobe Creative Suite with excellent use of typography and layout.
- Able to lead creative concept development, rationalize ideas and mock up design ideas.
- Able to perform under tight schedules and timeline.
- At least 5 years' relevant experience in the exhibition industry.
- Independent, positive attitude, strong sense of responsibility.
Click "Want To Visit" to apply. Don't forget to fill up your profile so we can get to know you better :)
Basic info
Looking for
Graphic designer
Job type
Full-time
30 Kallang Place #07-04, Singapore 339159