iOS/Android Engineer | Build large-scale mobile App based on a service that is catering to 2 Million MAU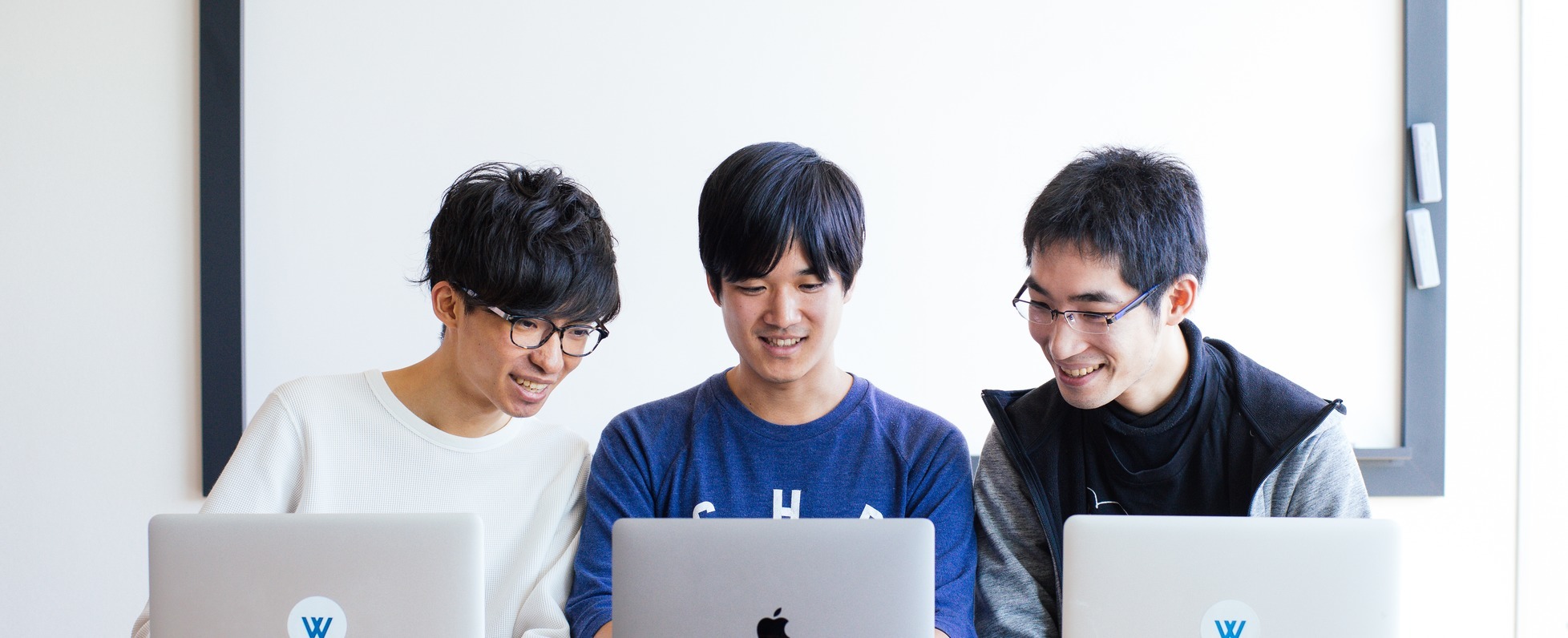 Been interested in creating my own things and figuring out how things work.
Started programming and design at 12.

A bizarre thing is that I've been somehow called "genius" from people around me.
Not that type of person am I, but I bet you what, I have pretty good tastes.

Graduated from University of Tokyo, Bachelor of Science in Information Science & Master of Science in Computer Science. Before meeting my founding members at Wantedly, I was the VP of Technology at Goldman Sachs. A self-taught programmer. My favourite game is StarCraft II.
Founded in 2010, Wantedly is a Tokyo-based startup helping you discover jobs that ignite your passion. We've created a platform, where people and companies meet based on passion and values, rather than simple salary and benefits. Every day, we work on adding new features that further enrich your work experience.
We are currently one of Japan's business networking platforms with over 2.4-mil monthly active users and brands like UBER, Airbnb and Buzzfeed are acquiring talent via our platform.
Now, we are here in Singapore to leverage the power of social media and networking to make your dream job a reality. #WantedlySG
Wantedly aims to connect talents with companies based on shared mission and values, rather than salary and benefits.
Striving to Create a World Where Work Drives Passion, we want to provide opportunities for talents to discover their dream companies, while allowing companies to showcase their brand story and passion projects to build their dream team.
We seek to establish a workplace culture, where people are happy with their jobs, motivating them to work hard which drives personal development and impact.
Wantedly has achieved phenomenal success in Japan, and we are now on a mission to bring the idea of building happy lives through happy jobs in other parts of the world.
We strongly believe in boldness to take initiative, expression of creativity, and taking pride in ownership – and we like to challenge people to unlock their fullest potential.
If you like working in an environment full of energy and passion and enjoy being part of an entrepreneurial team of talented, ambitious young people, we would love to hear from you!
Up until now, all of our major developments have been made in-house at our magical headquarters in Tokyo.
But this is about to change! We are building our first local coding team and would love to have you on board for this.
You are given the chance to work on and build large-scale, super interesting mobile Apps based on a service that is catering to 2 Million MAU.
【Development specs】
・Languages:
iOS: Objective-C, Swift
Android: Java
・Data storage: PostgreSQL, Elasticseach, Redis
・Base: AWS, kubernetes, Docker
【Requirements】
・Experience with app development
・GitHub savvy
・Understanding of basic algorithms and data structures
・Sympathy for our vision
・Local Singaporean
【Nice-to-haves】
・Experience with the full app development cycle, having built or improved a complete project by yourself
・Software and/or Web development experience
・Front-end development experience, perhaps using ReactJS or similar
【Who we really need】
・Somebody who wants to help create a world where work drives passion
・Somebody who likes to work tirelessly towards challenging goals
・Somebody who's keen on learning about new technologies
・You!
If all of this sounds like just the right thing for you, come over and check out our office.
Enjoys lunch together
We host bi-weekly team lunch at our cozy office space together! We ... Show more
Exceptional team members
All of us have interesting backgrounds. Some of us had our own blog... Show more
Cool office space
Do you know that we have a ping pong table? You're welcome to chall... Show more
Basic info
Looking for
iOS/Android Engineer
Job type
Full-time
Special features
Free snacks/lunch
Company info
Founder
Wantedly Singapore
Founded on
November, 2012
Headcount
100 members
Industries
Consulting / Survey / IT (Internet/Mobile) / Human Resources / Nursing Care
Recommendations (15)
View all
Recommendations (15)
View all
WeWork Suntec, 5 Temasek Blvd. Level 17, Singapore, 038985