Project Manager - Join us and lead as a mentor to improve the team's productivity!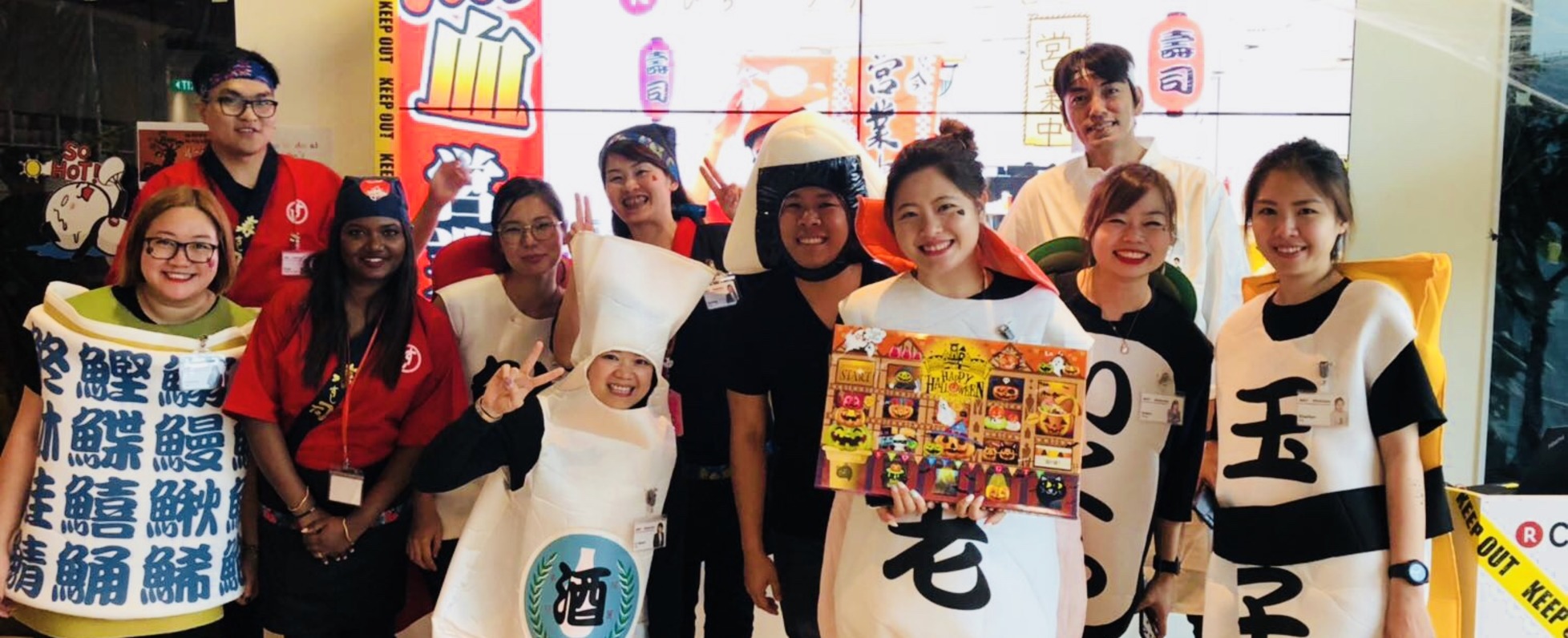 Roy Lim
Business (Finance, HR etc.)
Rakuten is a Japan's leading Internet services company, being largest e-commerce company in Japan, and third largest e-commerce marketplace company worldwide. With around 40 businesses and services expanding its business to more than 25 countries and regions worldwide. Our global footprint starts from Japan to Asia, the Americas and Europe with a wide portfolio of services.
Rakuten is also an Eco-system of online services, providing a variety of consumer and business-focused services including e-commerce, e-reading, travel, banking, securities, credit card, e-money, portal and media, online marketing and professional sports.
For more information on Rakuten and its business, please visit http://global.rakuten.com/corp/
As the internet becomes a given in all of our lives, and a part of the world's essential infrastructure, Rakuten is thinking about what that change means for us all, 10, 20 or 30 years from now.
We started out as champions of innovation in e-commerce. We were the first company globally to successfully launch a merchant-focused e-commerce marketplace, one that is now the platform of choice for more than 40,000 merchants and a leader in our home market of Japan. We were the first to launch a financial business from a position of strength in e-commerce and now we are gaining fast on Japan's traditional financial sector giants, with credit card membership that puts us in the top three and innovative payment services that once again put us in the forefront of providing best-in-class services to small and medium-size businesses around Japan.
As Rakuten has matured over our first twenty years, we have also become increasingly aware of the responsibility that comes with innovation and industry leadership. We have lead Japan on improving data management and privacy standards, encouraging diversity and inclusion and developing the next generation of responsible tech entrepreneurs.
Rakuten principles
1. Always Improve, Always Advance
There are only two kinds of people in the world: Best Effort people are satisfied with the status "when they fail, they console themselves by saying "I did my best." "Get Things Done" people are absolutely committed to reaching their goals. With enough determination and effort -- by being a Get Things Done person -- you can achieve anything.
2. Passionately Professional
Rakuten is an organization composed of true professionals. Real professionals in any field? Whether in sports, the arts, science, business or anything else? Only reach the top because they have the self-discipline to develop and improve themselves continuously. Only by consistently working many times harder than our competitors can we consistently win.
3. Hypothesize - Practice - Validate - Shikumika
Success in business depends on making and executing concrete specific action plans.
4. Maximize Customer Satisfaction
Rakuten is first and foremost a service company. We're proud to serve our customers and we ceaselessly seek to improve their experience.
5. Speed!! Speed!! Speed!!
The Internet makes the window of opportunity for every small business. Accomplish in one month what it takes other companies a year to do, because we can only win by being many times faster than our competitors.
Scope:
Marketing and advertising plays a very important role in Rakuten ECO system. As a senior project manager of marketing platform department, your mission is to provide solutions to enable various marketing activities, and adding value to entire Rakuten ECO system.
The team which you will be assigned to will be collaborating with Tokyo/Japan & India development teams on various projects, and the Singapore team will expand to cover both developments and operations. Daily tasks will require software development, system requirements analysis, architectural design, testing, and production support. In this cross border dynamic circumstances and wide range of responsibilities, you are expected to show good communication skills, strong ownership, self-organized attitude to build up cross border teamwork culture.
Responsibilities:
1. Work closely with stakeholders in Japan to make a good product roadmap and executing it as senior Project manager.
2. Assigned to software development projects and/or service enhancements as senior project manager.
3. Be engaged in a whole process of development project (requirements analysis, design, implementation, testing/verification, deployment, operation/maintenance) as senior project manager.
4. Work closely with tech lead and other engineers to achieve project outcomes.
5. Understand business needs and user behavior, and develop solutions to those needs.
6. Capture improvement points based on our KPIs and create/execute an improvement plan.
7. Develop and maintain a deep understanding of our systems, and propose system improvements.
8. Guide and support less-experienced members as mentor and role model to improve the team productivity and achieve team's goals together.
Qualification:
1. Minimum of 8 years of experience in web application development
2. Minimum of 5 years of experience in product and project managements
3. Excellent verbal and written communication and presentation skills, and ability to build strong working relationships with technical and non-technical people
4. Strong interpersonal skills with the ability to motivate and guide team members to establish positive working relationships and achieve goals together
5. Ability to manage multiple projects at once, as required, and prioritize appropriately
6. Strong skills and experience to make write spec documents (such as UI spec documents and screen transition diagrams)
7. Strong skills and experience to develop quality assurance plan and procedures
8. Experience with document management tools such as Confluence, Wiki
9. Experience of guiding juniors or leading a team
Rakuten is built on a philosophy of empowerment where everyone has the chance to make an impact. We believe in taking on new challenges and driving innovation.
Together, we get ahead through success and learn from failure. In the end, truly empowered people produce amazing results.
No matter your area of interest, we need your spirit, energy and drive to push us further and help unlock our potential.
Click "Want to Visit" to apply now! Don't forget to fill out your Wantedly profile so we can get to know you better.
Basic info
Looking for
Director/manager
Job type
Full-time