BUSINESS DEVELOPMENT EXECUTIVE | Take your ideas & passion to the next level at Qourier!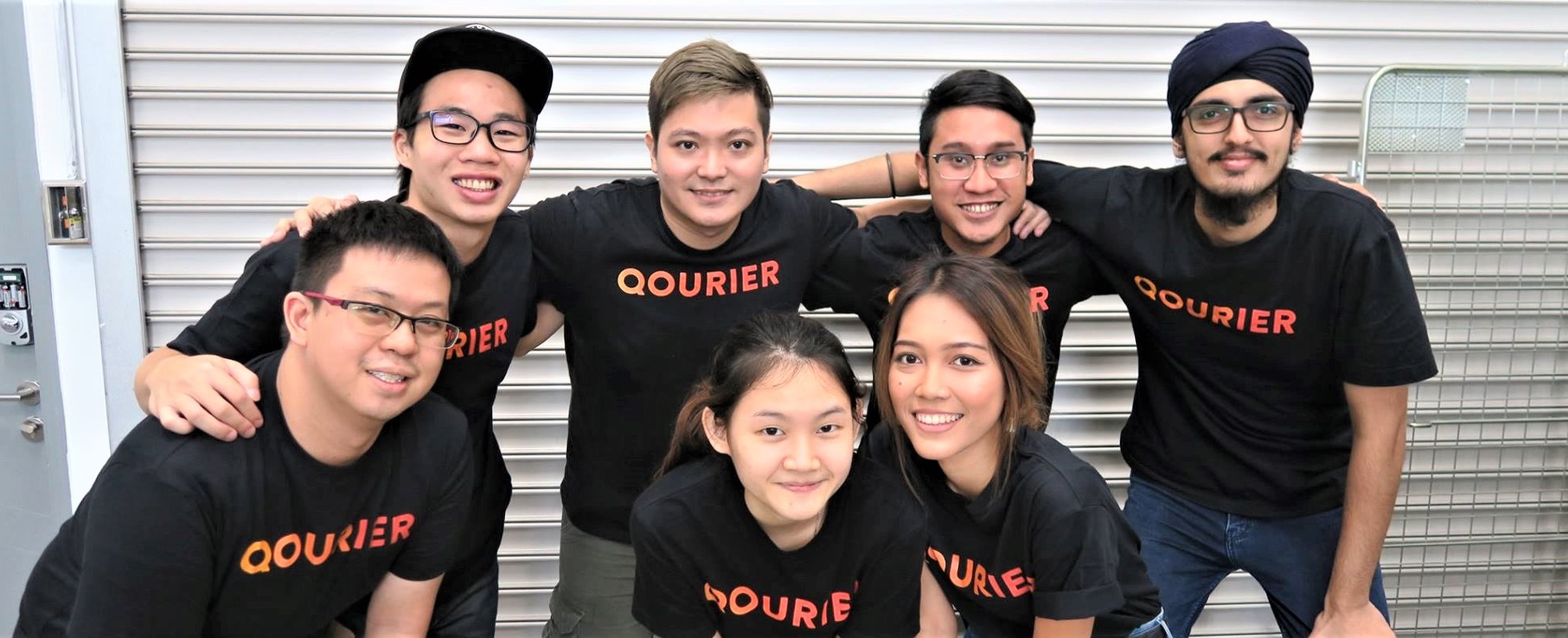 Claire
Business (Finance, HR etc.)
Qourier is a local and international logistics service that connects you to thousands of verified Qouriers around you. Commonly deemed as the 'Uber for logistics', we aim to solve a mundane problem in our daily lives; queuing up at the post office to arrange for deliveries. Whether you are sending a document or a parcel to your customer, Qourier helps make deliveries a little less work.
We believe in creating a work space where everyone can be vocal about their opinions and be able to express their thoughts openly. It is common for us to treat every staff and every intern equally as we believe that every individual supplies an equal contribution to what we do. Joining us would introduce you to our team of Qolleagues, a close-knit of awesome people that enjoys working together and also enjoys puns a little too much.
Qourier has achieved great strides in providing same-day delivery services for business clients all across Singapore. Moving forward, we aim to expand our services to new markets regionally to encourage more people to believe that logistics should be as simple as it is! One of our best learning culture is to always encourage each other to share interesting and inspirational stories among Qolleagues because good things must always share! ;)
Qourier is a place where employees can thrive. We have opportunities that can help you take your ideas and passion to the next level. Develop skills, work on critical projects, you will always be an important part of a growth stage company.
As Business Development Executive, you will introduce solutions, technology, and services to new business customers. You spend time meeting first-time and current business customers and learning their needs. You generate new leads and build relationships, connecting over the phone or through meetings. You will prepare and present proposals and you will be at the heart of our reputation for extraordinary customer service. You thrive on interactions with clients as well as with team members. And you get great satisfaction from helping people develop lifelong relationships with Qourier every day.
REQUIREMENTS
- You have at least one year of experience selling in the business market.
- You're comfortable developing qualified leads and closing customers independently.
- You have strong people and presentation skills, and excellent written and verbal communication skills.
- You'll need to be flexible with your schedule.
- Your work hours will be based on business needs.
- Fresh Grads are welcome
BENEFITS
- Basic salary provided
- Healthcare benefits provided
- Gym and pool facilities
Basic info
Looking for
Business Development Executive
Job type
Full-time
Company info
Founder
Elston Yee, Wong Yongjie, Satheesh Thekku Veethil
Founded on
September, 2015
Headcount
20 members
Industries
Logistics / Transportation
Victory Center 110 Lorong 23 Geylang #05-08 Singapore 388410