Graphic Designer Needed For Asia Expansion!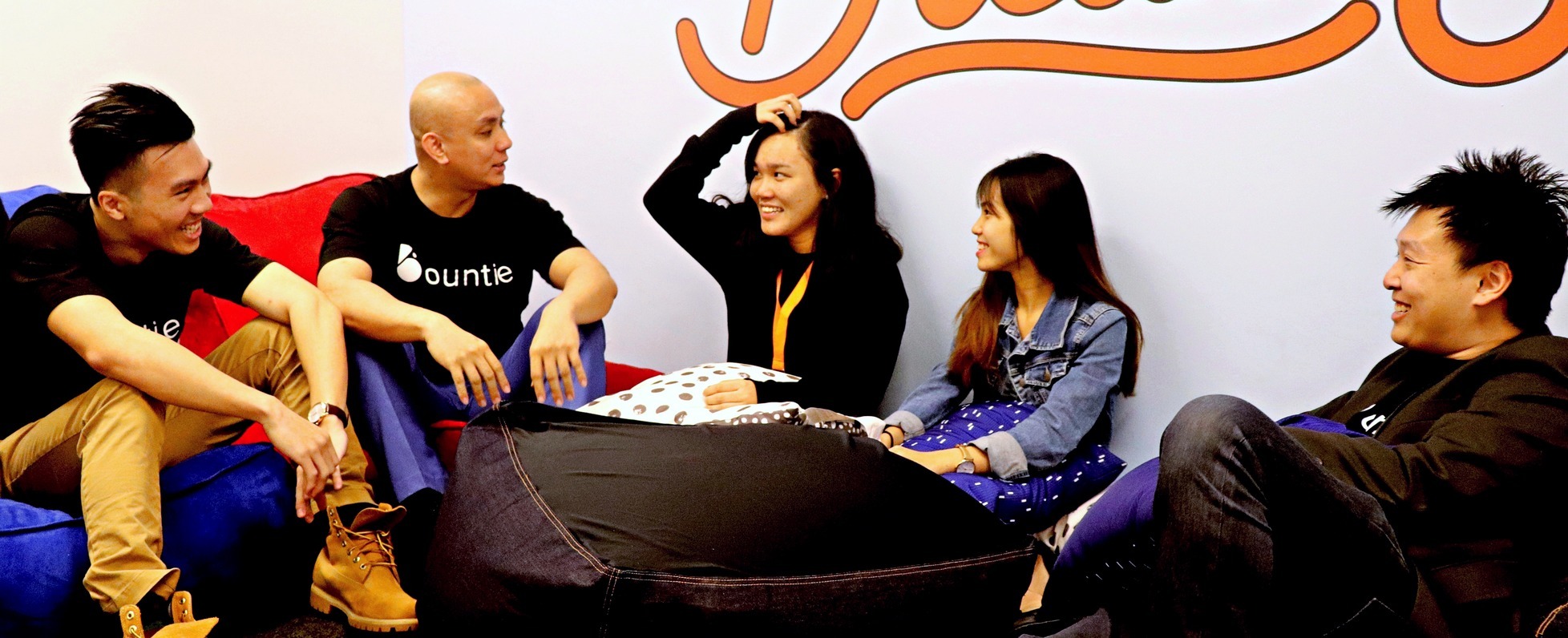 10+ years as a Senior Business Development Strategist & former executive chairman of Speaker & Trainer Association. In 2016, i decided to pursue my calling, started my entrepreneurship in the Tech industry.
Bountie is a platform for passionate gamers in Asia to make a living, while playing their favourite games such as Counter-Strike and Dota 2.
We strive to connect gamers throughout Asia, helping them to strive and aspire to earn a living from
playing games they love.
Bountie is the future of gaming by enabling gamers to truly earn money for their passions through seeding incentivised competitive matches and tournaments. It's an innovative approach to give all gamers a chance to pursue their true interests and favourite pastimes.
Graphic Designer Job Duties:
* Prepares work to be accomplished by gathering information and materials.
* Plans concept by studying information and materials.
* Illustrates concept by designing rough layout of art and copy regarding arrangement, size, type size and style, and related aesthetic concepts.
* Obtains approval of concept by submitting rough layout for approval.
* Prepares finished copy and art by operating typesetting, printing, and similar equipment.
* Prepares final layout by marking and pasting up finished copy and art.
* Ensures operation of equipment by completing preventive maintenance requirements; following manufacturer's instructions; troubleshooting malfunctions; calling for repairs; maintaining equipment inventories; evaluating new equipment.
* Maintains technical knowledge by attending design workshops; reviewing professional publications; participating in professional societies.
* Contributes to team effort by accomplishing related results as needed.
Graphic Designer Skills and Qualifications:
Graphic Design Skills, Layout Skills, Creative Services, Customer Focus, Creativity, Flexibility, Attention to Detail, Deadline-Oriented, Desktop Publishing Tools, Acute Vision, Handles Rejection, Team-Playing, Hustle-Minded, No Douchebag!
Basic info
Looking for
Graphic Designer Needed for Asia Expansion!
Job type
Internship / Full-time
Special features
Come visit with friends / Students welcome / Free snacks/lunch
Company info
Industries
Entertainment