Technical Pre-Sales Consultant | Opportunity to work closely with Dexecure's CTO and Director of Sales!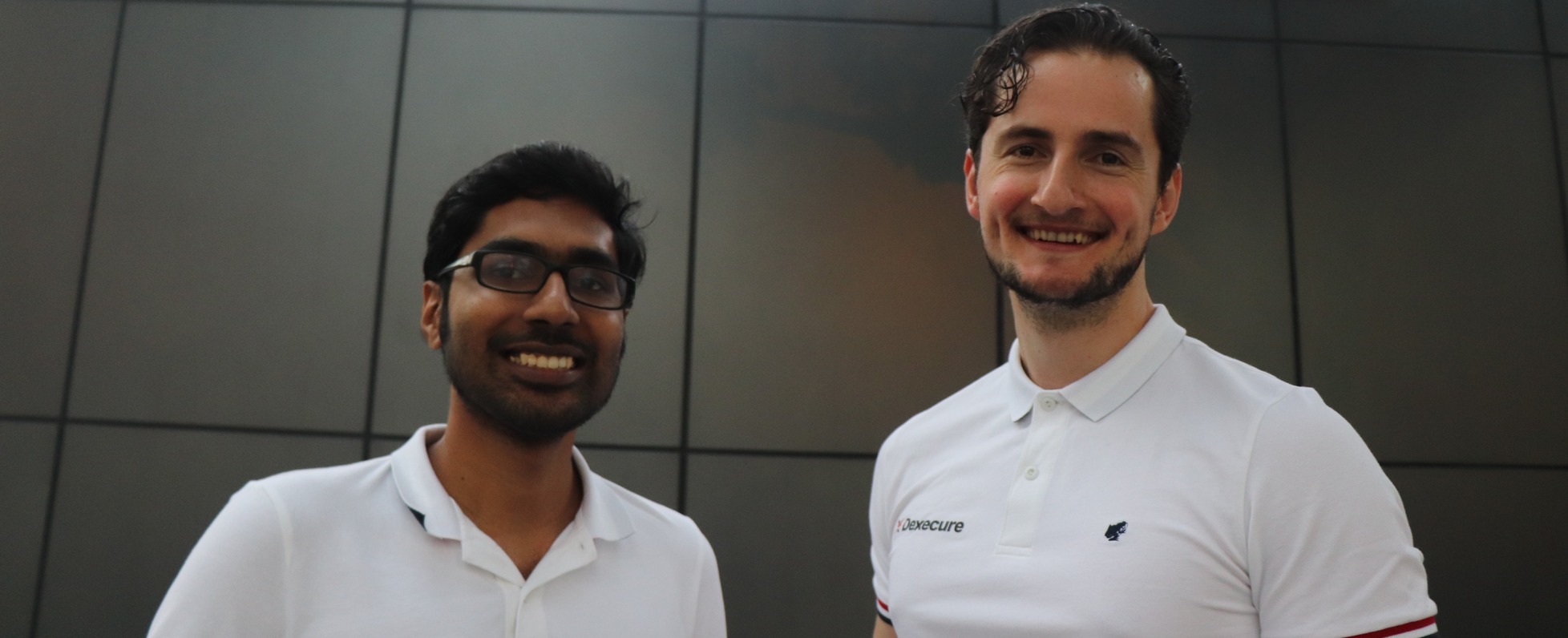 https://www.linkedin.com/in/inianp/

http://linkedin.com/in/shubham94

https://www.linkedin.com/in/harun-hujic/
Dexecure helps developers build fast websites. We build innovative products using cutting edge technologies that cuts down loading time of websites. Just in the last four months, we have helped save 1,800 hours in loading time across all our customer's users.
We are the first company from Singapore to get into the YCombinator Fellowship programme (YCF3) and have raised funds from the top investors in the region.
Located in the heart of Singapore at WeWork Beach Center and having teamed-up with strategic partners such as Amazon Web Services has equipped us with all we need to conquer the space of performance optimization.
Software giants like Google and Facebook have an army of developers just working on speeding up their website. Our aim is to level the playing field as we bring optimization techniques used by these handful of companies to the rest of the world.
By automating tasks such as performance optimization, security and accessibility, we open up developers' time to more creative tasks. These issues need to be fixed to ensure a free and open web and doing our part in achieving that is what motivates us everyday!
We are a passionate and energetic team with a do-what-it-takes attitude. We focus growing our skills everyday and being infinite learners. Join a lean team and see both Dexecure and yourself evolve to the next level.
We are looking for a person with a technical background to help our sales team. You will be working closely with both our CTO and the director of sales to bring more customers on to our platform.
Responsibilities
• Attend meetings with CTOs and answer technical questions and concerns about product integration.
• Answer technical support questions on our customer support channels.
• Support business development and sales presentation​.
• Ideate and implement strategies to drive targetted leads to our sales funnel.
Requirements:
• Information Systems and Analytics degree (preferred) Business degree (preferred)
• Min. 1 year of work experience (more preferred)
• Technical with basic knowledge of coding
• Ability to communicate effectively with CXOs
• Everything else can be learnt :)
Basic info
Looking for
Technical Pre-Sales Consultant
Job type
Full-time
Special features
Available to talk on Skype / Foreign nationalities welcome / Free snacks/lunch
15 Beach Road, Singapore 189667