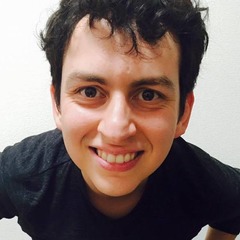 Brian Munguia
Living the Future
MOTTO JAPAN STUDY Manager

Tokyo

Joined on 2017/11/07
Sign up to view full profile
Self introduction
MOTTO JAPAN STUDY service manager for MOTTO JAPAN Co., Ltd.

MOTTO JAPAN was created with the goal of creating a community that values the individuality of each of its members. Our services serve to make living in Japan more enjoyable and fulfilling for current and future foreign residents regardless of their ethnicity, gender, or status and provide services to help foreigners overcome language, career, and life obstacles during their time in the country.

MOTTO JAPAN STUDY offers support to current and prospective foreign students of institutions of higher education in Japan as a study abroad agent, online media provider, and academic/career advisor. As manager of MOTTO JAPAN STUDY, it is my personal goal to use my personal experiences as a foreigner who has studied, interned, and worked in Japan to help other people who would like to do the same.

As our presence becomes bigger, I hope that it will influence the world around us to follow suit by encouraging people to connect with each other and create a large global community in which everybody cooperates, communicates, and collaborates for the benefit of each other no matter who they are.

Outside of work, my hobbies include bicycle riding, hiking, singing, video games, and watching movies.
Work experience
MOTTO JAPAN STUDY Manager

MOTTO JAPAN STUDY offers support to current and prospective foreign students of institutions of higher education in Japan as a study abroad agent, online media provider, and academic/career advisor. As manager of MOTTO JAPAN STUDY, it is my personal goal to use my personal experiences as a foreigner who has studied, interned, and worked in Japan to help other people who would like to do the same.

2018-12 -

I support marketing, student recruitment, and student support for Kyoto and Hokkaido JaLS (Japanese Language School)

2018-04 - 2018-11

インターン - Intern

Co&Co京都で国際交流グローバルラウンジのコミュニティリーダーとしてインターンをしています。英語も日本語能力も両方とも活かしながら、接客し国籍を問わずに人と人をつなげる。

英語を使ってマーケティング支援、ローカライズ業務、スタフ英語力向上支援、イベント企画・実施、翻訳・通訳なども行う。

Interning as a international/intercultural community leader for the Co&Co Kyoto Global Lounge. Using both my English and Japanese skills, I help to create new connections between clients of varying nationalities.

I also use my language skills in assisting with marketing, localization, English language skill development for staff, planning and facilitating events, and translating and interpreting.

2018-01 - 2018-04

Assistant Language Teacher

Responsible for lesson planning, materials production, and immersion environment planning for elementary schools in Minoh City. I also occasionally plan and lead language skill-building seminars for homeroom teachers as well as travelling English Language events for elementary school students.

2015-08 - 2018-04

Intern

1-week internship with Tatsuno Corporation's general affairs division organized by The Council for Local Authorities and International Relations (CLAIR) for Japan Exchange and Teaching (JET) Program participants. Tatsuno is a petrol pump manufacturer in Japan which currently controls over 60% of the market in the country.

2017-09 - 2017-09

Front Desk

Responsible for opening and closing the office, general reception duties
(answering phones, greeting visitors and clients, etc.), general office duties
(making copies, compiling documents, handling mail, etc.).

2013-11 - 2015-07

Student Gallery Manager

Responsible for visitor and phone reception, event organization/reception, mailing, clerical, database management, student worker schedule management and training, guided tours, art installation, art condition reporting, loans/donation management, permanent collection management.

2007-09 - 2013-06
Education
M.A. Music

Studied Music History, Theory, Vocal Pedagogy, and Conducting while performing with several Choral Ensembles.

Graduate research revolved around post-World War II vocal music in Japan. Particularly how culture, society, and current events influenced the music of Hikaru Hayashi.

2015-08

B.A. Music Instruction

As a diversity scholarship recipient, I engaged in general studies of math, history, biology, and literature while majoring in music with a focus in instruction. Major coursework included primary and secondary teaching methods and materials, instrumental methods, conducting, history, theory, and music arranging. I also participated in several choral ensembles and operas choruses.

Aside from music I was greatly involved with the a International Students Association (for which I directed the annual international show) and the local Japanese Association of Southern Oregon as a student representative, assistant event planner, and music director.

2013-06

Study Abroad - School of Literature

Study Abroad from September 2009 - July 2010

Coursework included Japanese Language, Japanese Culture, Peace Studies, American Law, Public Art, public Speaking, and Vocal Music.

2010-07
Clubs/volunteering
International Students Association

Organization committed to promoting cultural interchange and understanding through the organization of international pot-lucks, an annual international show, and regular excursions including both foreign and domestic students.

2007-9 - 2009-6

Japanese Association of Southern Oregon (JA-SO)

An non-profit organization formed after the 2011 Great Northeastern Japan Earthquake to raise funds and gather donations of books and clothing for affected areas.

Cultural activities include the organization of an annual sports day, tea ceremonies, and ikebana exhibitions. Other activities include an annual fundraiser, musical performances by the JA-SO choir at Hiroshima/Nagasaki bombing anniversary vigils, and art exhibitions.

2011-4 - 2013-6

Regional choral ensemble that performs several concerts throughout the year. I was a tenor vocalist and participated in weekly rehearsals as well as regular concerts throughout the season.

2010-9 - 2013-6

Regional choral ensemble which performs concerts in Portland, Oregon. I was a tenor vocalist and participated in weekly rehearsals as well as regular concerts as a tenor section member and occasionally as a soloist.

2013-8 - 2015-6

Collegiate Member of the Southern Oregon University (SOU) chapter of NAfME
Planned and executed Music on the Move: a travelling music education program designed for elementary schools without music programs due to federal funding shortages. Students were able to play games involving music, play musical instruments, and experience music from different cultures.

Led music clinics for middle and high school bands and choirs. Clinics were provided opportunities for NAfME SOU Chapter members to interact with children, providing coaching on their instruments and coaching to ensembles as a whole to increase their understanding of the music they were performing and to give them a different perspective on how to perform musically, healthily, and enjoyably.

Planned and hosted the annual music department barbecue/potlock.

2010-9 - 2013-6

Volunteer English-Japanese interpreter for vendors visiting from Portland, OR. Vendors included a chef and cooks from Urban Farmer (Portland, OR), beer brewers from The Commons Brewery (Portland, OR), and coffee roasters from Extracto Coffee (Portland, OR).

2015-10 - 2015-10

Volunteer stage-hand for performers at the Multi-Ethnic Festival 2015.

2015-11 - 2015-11

Regional choral ensemble based in Toyonaka, Osaka, Japan. As the first foreign member of the chorus I currently sing as part of the tenor section while occasionally singing solos and providing diction and other relevant vocal coaching to members of the choir as well as other choirs closely associated with the director and other senior members.

2017-3 - 2018-3
Languages
English

Native

Spanish

Professional

Japanese

Professional
Certificates
普通救命講習I - Regular First-Aid Certification I

2017-3

Japanese Language Proficiency Test (JLPT) - N2

2017-1
Awards
Southern Oregon University Diversity Scholarship

2007

Southern Oregon University Music Endowment Scholarship

2008

JP Morgan Bridging Scholarship - American Association of Teachers of Japanese

2009
Recommendations
No recommendations