Coding 105, UI/UX Design Workshop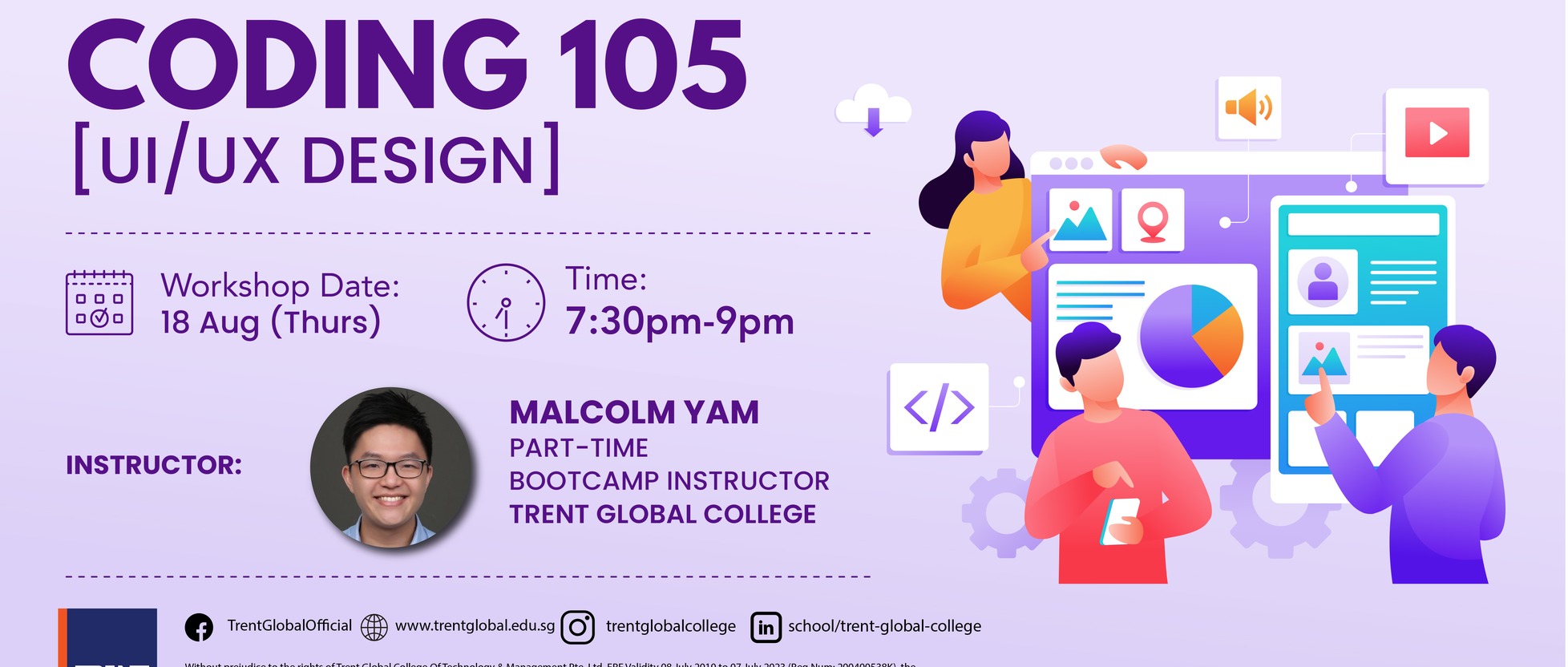 Meetup
2022.Aug.18
Thu
19:30 ~
at Trent Global College of Technology & Management - Online meetup
Business Development Manager at Trent Global College

Up to 2 years of experience in management of social communities, design, events and public relations.

I enjoy watching k-dramas, exercising and photography during my free time.
Our UI/UX Design Workshop is back by popular demand!
"Design is thinking made visible." - Saul Bass
Developing a website is often assumed to purely involve writing massive amounts of code to get them to function. But before all of that goes in, how do developers come up with how the website should look and operate?
As we continue our series of workshops, we now turn to User Interface and User Experience design, more commonly abbreviated as UI/UX design. It's a crucial element involved in the development of a website, as it ensures that design considerations are incorporated into the website, making it appealing and easy to use.Want to know more about what goes into this design process? You are welcome to join us as we will cover what are UI and UX, work on a sample design for a website together and understand what it takes to create a human-centered website.
Programme Flow
7:30pm - 7:40pm: Welcome Address
7:40pm-8:50pm: UI/UX Workshop
- Introduction to UX
- Introduction to Design Thinking
- Hands-on Activity
8:50pm-9pm: Q&A and closing
Instructor Profile:
Malcolm Yam | Part-Time Bootcamp Instructor
Having completed his Bachelors in Computer Science at NTU, Malcolm dived right into co-founding a web-development consultancy firm Redrobix that he continues to manage even today. But ultimately, he pursues teaching the next generation of developers by lecturing at Ngee Ann Polytechnic and guiding our students to their next careers, one command line at a time.
TO PREPARE FOR WORKSHOP:
- Your trusty laptop
- Notebook, to take down notes (if you need to)
Coding 105, UI/UX Design Workshop